Extend subscription to Search algo updates
The pricing information below is relevant only for users who ordered their SEO PowerSuite license before 25 January 2020.
Search engines constantly make discreet changes to the way they process queries. While this can be imperceptible to searchers, it requires frequent updates in tools like SEO PowerSuite. Search algo updates are software enhancements that keep the tools in line with search engines' changes and support the numerous integrations and services in SEO PowerSuite. Here are some the things Search algo updates are used for:
Constantly updated integrations with 400+ search engines for rank checking and other search engine queries
Google Analytics, Search Console, AdWords, Dropbox, and dozens of other integrations
SEO PowerSuite Cloud storage for projects and reports
Safe query processing system for captcha-free ranking checks
When you order the software, you get 6 months of search algo updates for free; after that, the subscription is paid. Use the form below to calculate discounts and see what you'll need to pay for your Search algo updates.
---
Enter the license keys for which you want to extend your subscription
Enter the license keys to calculate the price or check out the pricing details.
Total: *=
Special discount this month:
EXTEND
*
All plans are recurring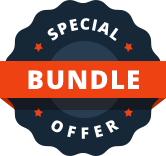 You get the best deal (~40% bundle discount) when updating 4 licenses together.
Removing the 4th license key will switch off the bundle discount and enable the single product pricing.
What are Search algo updates?
Search engine algorithms change frequently. We monitor search engines closely, and whenever an algorithm change occurs, we provide Search algo updates to adapt your SEO PowerSuite software to the change and to make sure you always have the most current and accurate search engine data.
This subscription also covers using our Web services, such as server-based ranking checks and SEO PowerSuite Cloud storage service.
When should I purchase Search algo updates?
With any purchased SEO PowerSuite license, you get 6 months of FREE Search Algo Updates. After 6 months, the updates are offered on a paid basis. You will get notified when you need to prolong your Search Algo Updates subscription right inside the software.
What discounts do I get when extending subscriptions for multiple tools and longer time?
Discount applies when you extend the subscription for longer period and also when you extend a 4-tool bundle, as opposed to separate tools.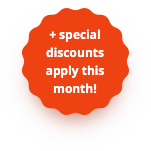 | PERIOD | SEO POWERSUITE (4 TOOLS) PROFESSIONAL | SINGLE PRODUCT PROFESSIONAL | |
| --- | --- | --- | --- |
| 1 month | $3495 | $1795 | |
| 6 months | $14995 | $6495 | |
| 12 months | $23995 $17995 | $9995 $8995 | |
| 24 months | $31995 $25995 | $13995 $12995 | |
| 36 months | $41995 $31995 | $17995 $15995 | |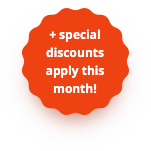 | PERIOD | SEO POWERSUITE (4 TOOLS) ENTERPRISE | SINGLE PRODUCT ENTERPRISE | |
| --- | --- | --- | --- |
| 1 month | $7995 | $3995 | |
| 6 months | $34995 | $15995 | |
| 12 months | $55995 $41995 | $21995 $19995 | |
| 24 months | $73995 $59995 | $31995 $29995 | |
| 36 months | $94995 $74995 | $41995 $37995 | |
What happens if I don't extend Search Algo Updates?
You will still get all new features in SEO PowerSuite for free. However, when a search engine's algorithms change, SEO PowerSuite will no longer be available to get data from that search engine (keyword rankings, keyword competition, backlink information, etc.). Search algo updates are also required if you'd like to store your projects in the web using SEO PowerSuite Cloud and use server-side (CAPTCHA-free) rank checks.
So, for your SEO tools to stay fully functional, we recommend that you keep your Search Algo Updates subscription active at all times.
FAQ
All our software products are sold via 2Checkout, a major US-based payment processor committed to providing the highest level of security for online transactions, which makes every order you place online 100% protected and safe.
2Checkout accepts a variety of credit and debit cards, PayPal, local bank transfer, phone, wire transfer, real-time bank transfer (only for USA), WebMoney, UnionPay and many other payment methods.
You can cancel your subscription at any time, but we cannot issue refunds for partial use of service or the amount of time left in your subscription.