Prospects Management
When building backlinks, it's important to specify the basics so that your link partner knows exactly what you expect the future link to look like. Equally important is checking on backlinks, once gained, to make sure they are alive and well set up.
Configuring backlink anchor text and URL settings
Anchor text is the clickable text of a link. Adding varying anchor texts makes a link campaign more search engine-friendly. Meanwhile, anchor URL is the exact webpage address a link points to. Targeting several URLs in one project lets you promote multiple pages simultaneously.
Set different anchor texts and URLs for your links under Preferences - Prospect Management - Anchor Settings, and use different anchors in link requests you send to potential partners. To specify new anchor settings, click Add. Once you've indicated the URL, as well as backlink anchor text and description, you'll have an anchor settings record that you may edit, clone or remove.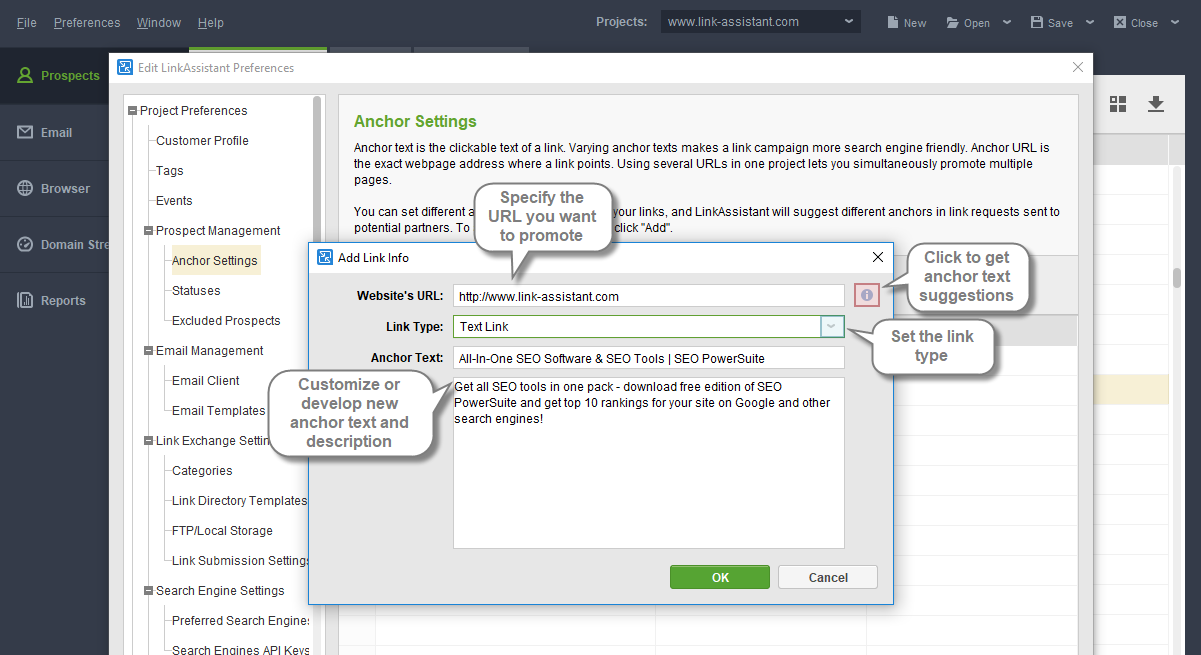 Edit link prospect data
After you've acquired your first backlinks, refer to the anchor settings template to check whether the backlinks are set up the way you wanted them to be: double-click on any of your prospects to analyze the backlink you gained. Switch between the tabs to edit prospect and backlink data in two clicks.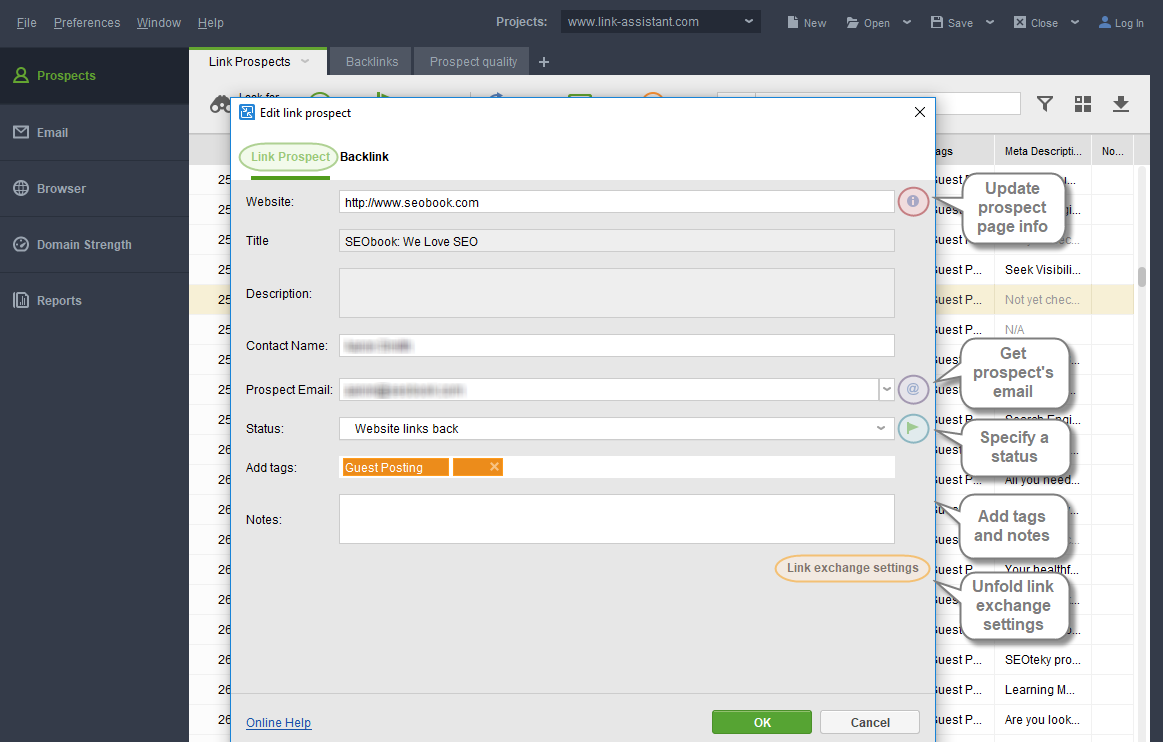 From the Backlink tab, run a check of the backlink's anchor text and URL to have a record of backlink verification. Refer to the Verification Passed status to see which component failed to match the anchor template that you initially specified. If needed, quickly save the anchor text template to add a new record to your anchor text settings.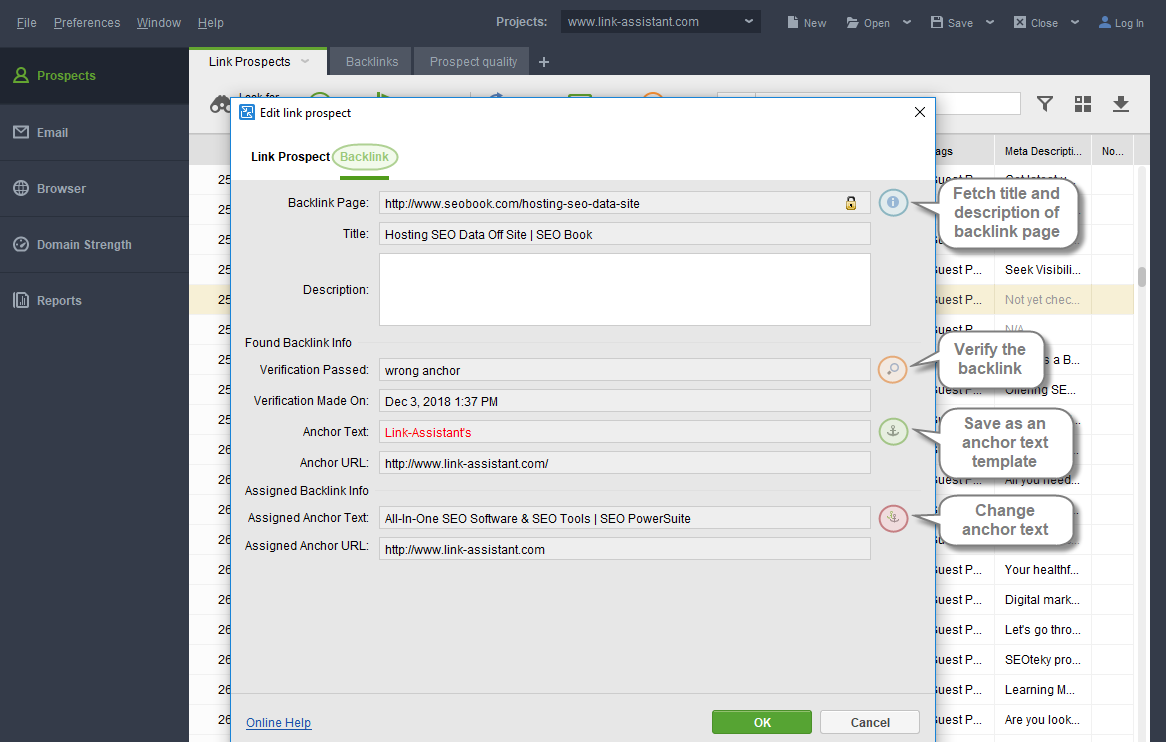 Backlink verification
As your link profile keeps growing, it's important to check on backlinks regularly to make sure they are in place, have the right anchor text, and don't get under a Nofollow tag. Pick one or several linking domains and hit Verify to update prospect data. Perform a deep scan to identify new backlinks on several or all pages of the prospect's website or run a quick check of the specified page only to examine the backlink page recorded in LinkAssistant.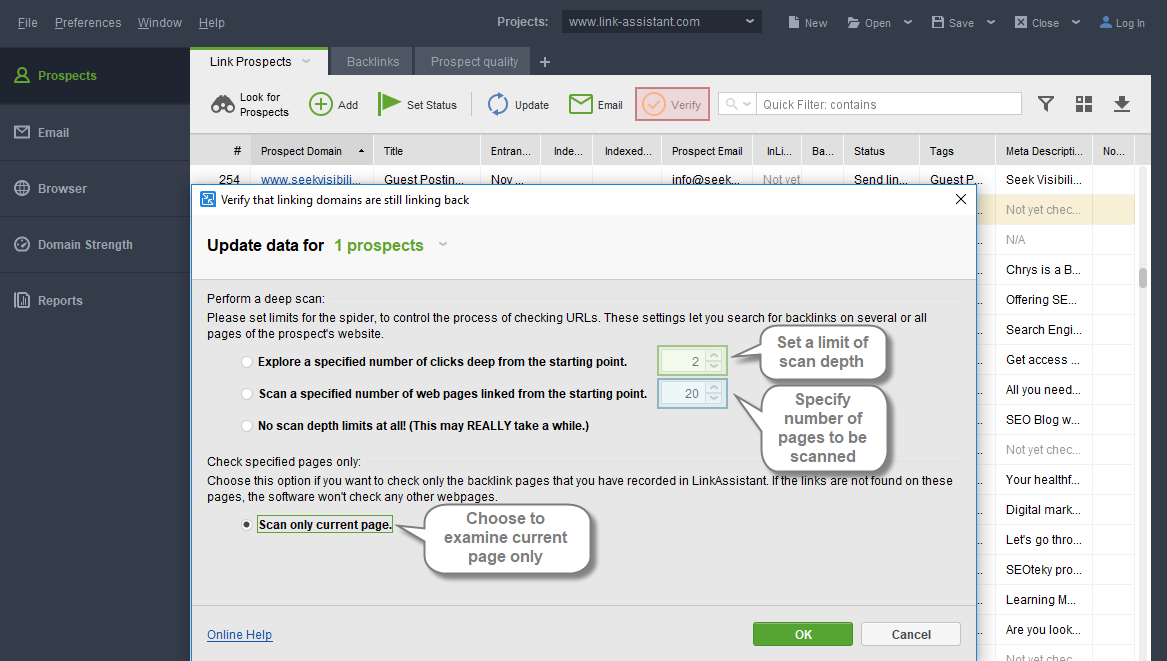 Once done with the verification, add the Verification Passed column to your workspace.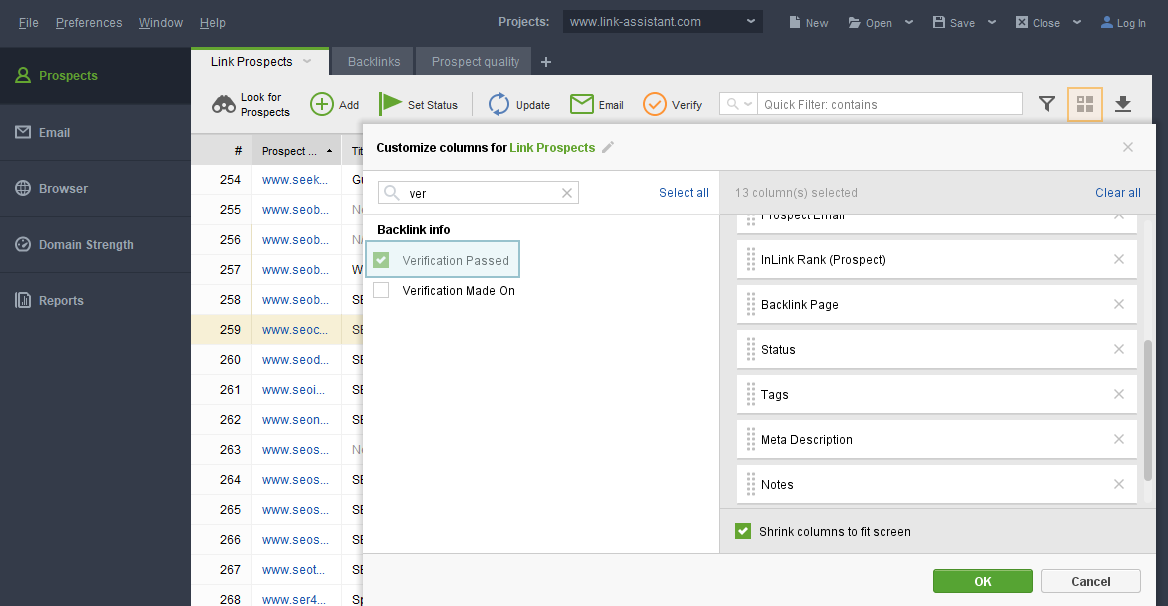 Click on the column's header to quickly sort out the prospects with backlinks to be verified, and keep an eye on the links that come back with a No status, get under a Nofollow tag, or have wrong anchors. When necessary, contact your link partners right from the workspace by hitting the Email button.