Link Intersection
The Link Intersection module displays the total number of linking domains for the sites added for comparison, the percentage of intersecting domains and prospective domains.
The workspace lists all the linking domains, and in the Projects column, you can see which of the sites have links from each. Other columns will show domains' InLink Rank, number of backlinks from each, and Domain IP.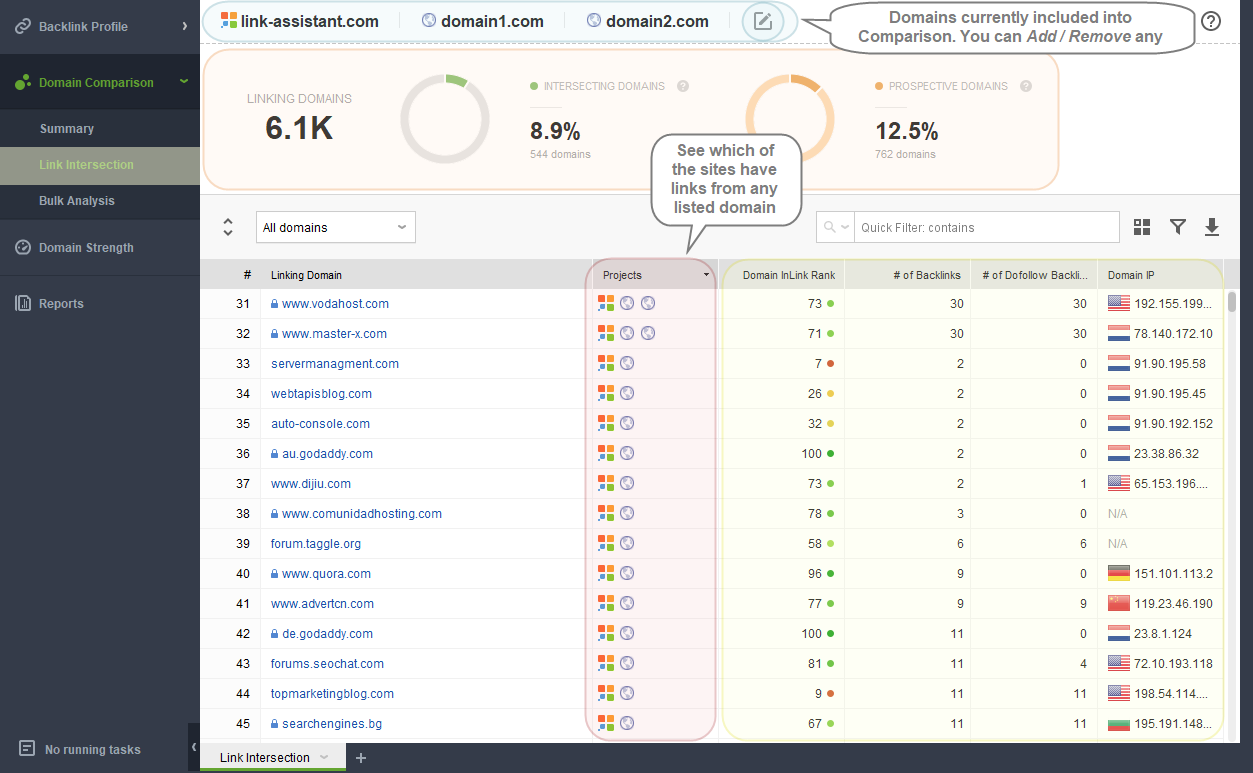 The predefined workspace filters let you quickly sort the linking domains:
All Domains view lists all the domains that link to any websites added to comparison.
Intersecting Domains view lists all domains that link to at least 2 websites added to comparison.
Prospective Domains view sorts out the domains that have links to any of the websites apart from the main project website.
Looking into prospective domains list may help you discover the link-building opportunities you may have been missing out, and detect the sources that are likely to link to websites/businesses in your niche.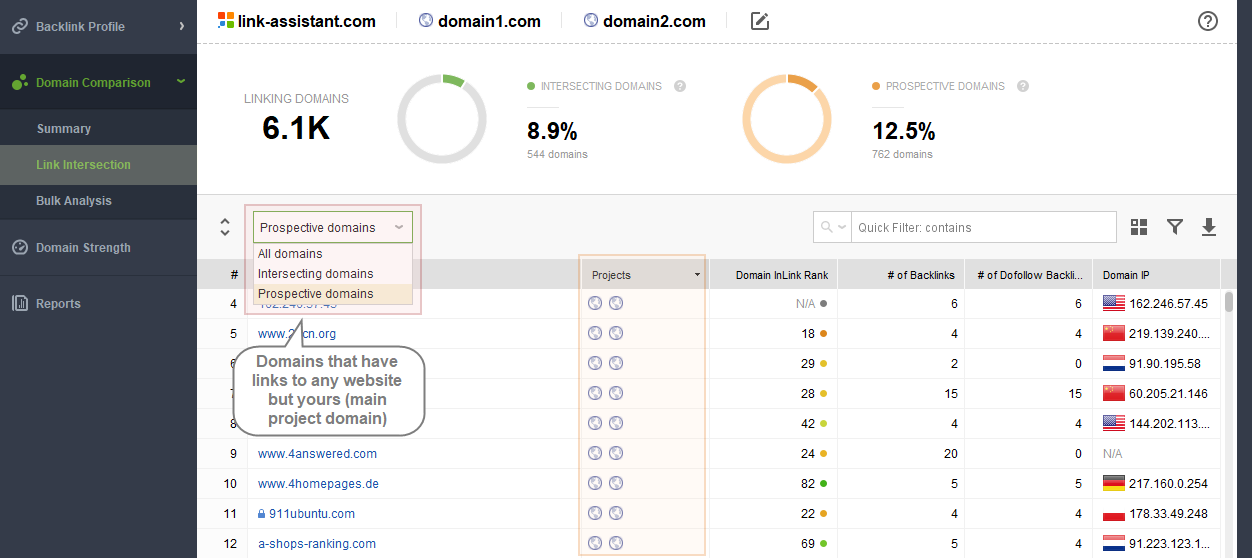 The workspace can be customized: you can add multiple additional columns to display Linking Domain Info / Authority factors. You can also apply custom filtering to the workspace, and export the currently visible records with the Quick CSV Export button (available in the Enterprise version).