Visualization
The Visualization module provides you with an actionable graphical map, showing the structure of your site and distribution of internal links between pages.
The map can help identify orphan pages (shown in grey), isolated parts of your site (independent node chains), redirects (shown in blue), broken links (shown in red), and other problems in your site's architecture.
In the right-hand view you can sort the pages by Click Depth, to make sure no important pages are buried too deep. If you switch to Internal PageRank, you can see how the internal links are distributed, and steer more link juice to the important pages. Sorting by Pageviews shows the most and least visited pages.
Select a node to see the links to/from page and other details on the graphical map and in the right-hand view.
Hover over a connection to see all links between two nodes.
Hover over a node to see a tooltip with details.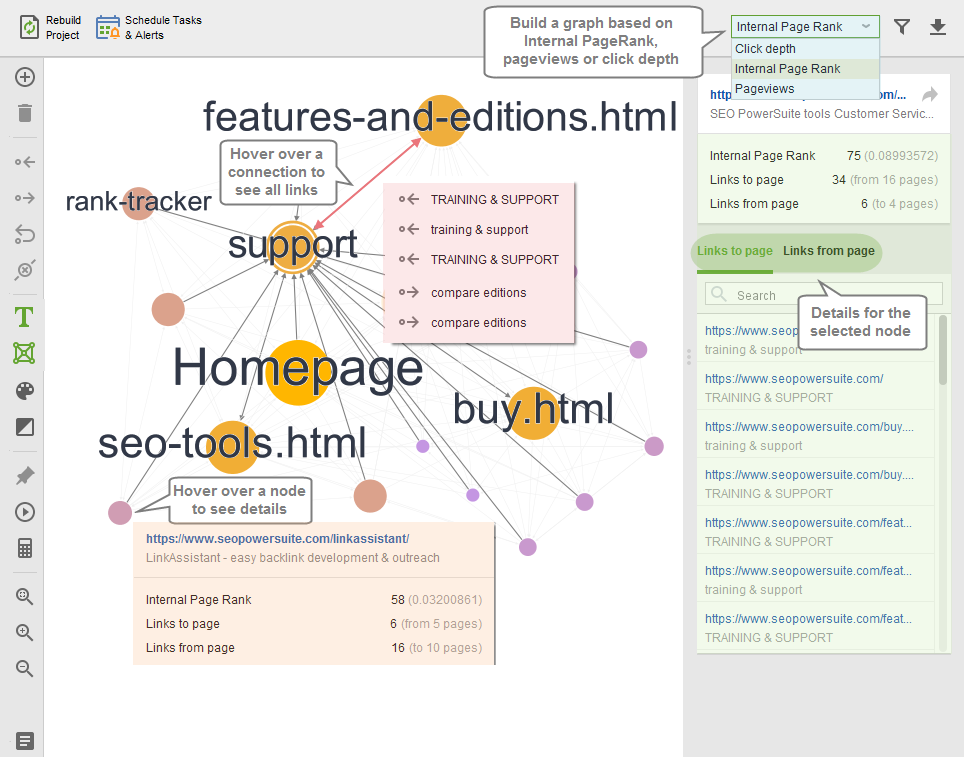 The toolbar on the left allows you to adjust the settings for the graphical map, and manage your site structure (plan and test changes):
Adjust the color settings (switch between dark and light themes, color the nodes by tags).
Drag-n-drop and pin nodes (so that they would stay in place if you auto-arrange the graph).
Show all connections (up to 10.000 connections can be displayed at once).
Add or edit node labels.
Add or remove pages without rebuilding the project.
Add or remove links or redirects from/to a page.
Auto-arrange the graph anew after pinning the nodes you need to stay in place.
Re-calculate PageRank and Click depth after applying any changes to interlinking.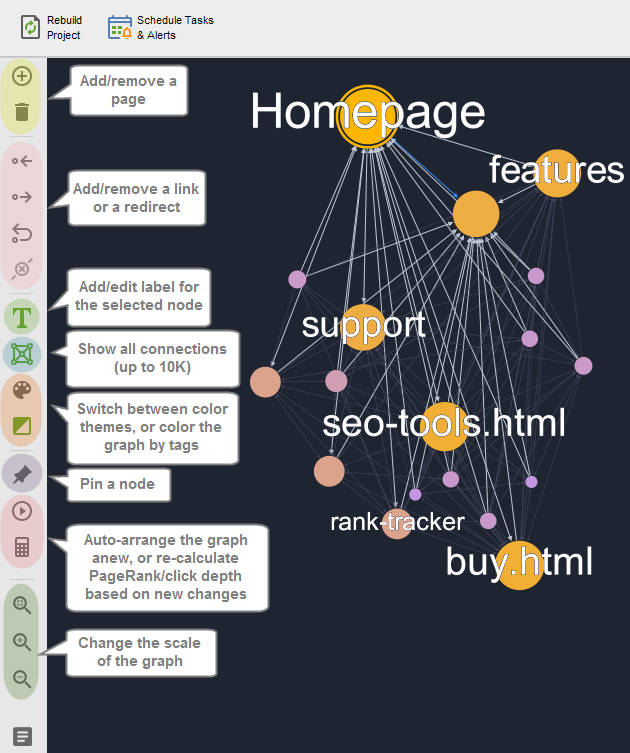 If you click to add/remove a link or a redirect, you will see the context menu where you can select the destination/source page, assign type and anchor details, and add a comment.
While you are working on internal linking, all the changes you add are being saved to the Changelist, available at the bottom of the toolbar. It will be cleared automatically once you close the project or the program.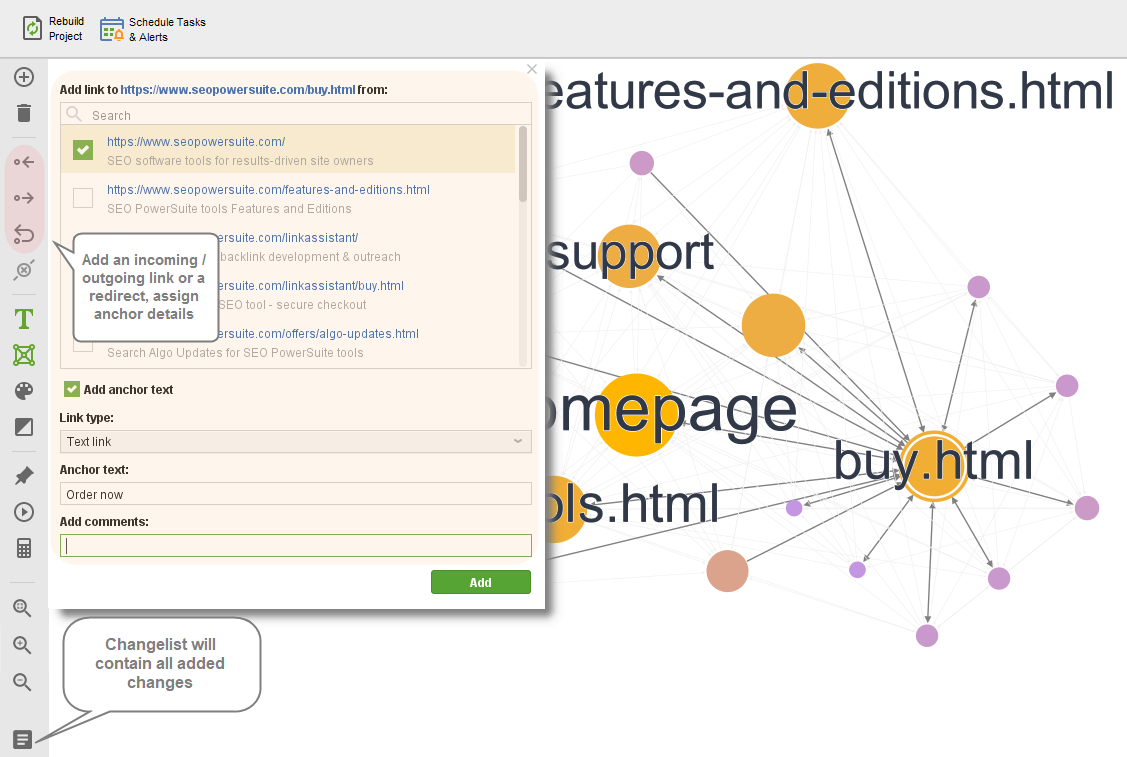 Changelist will contain all the changes you've planned along with instructions you've assigned to each link.
You can Discard Last Change or All, and Export the final version to forward it to your dev team.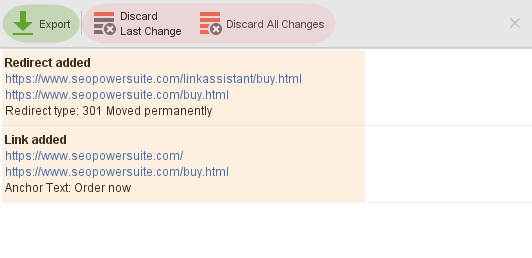 You can Rebuild Project right from the module, filter or limit the pages using the button at the top right.
The Quick Export button allows to save the current view to PDF, or export all links/all pages to CSV (in Enterprise version).