Related Searches
With the Related Searches method under Keywords Research, you can collect the search suggestions related to your seed terms that appear on the SERPs among other results.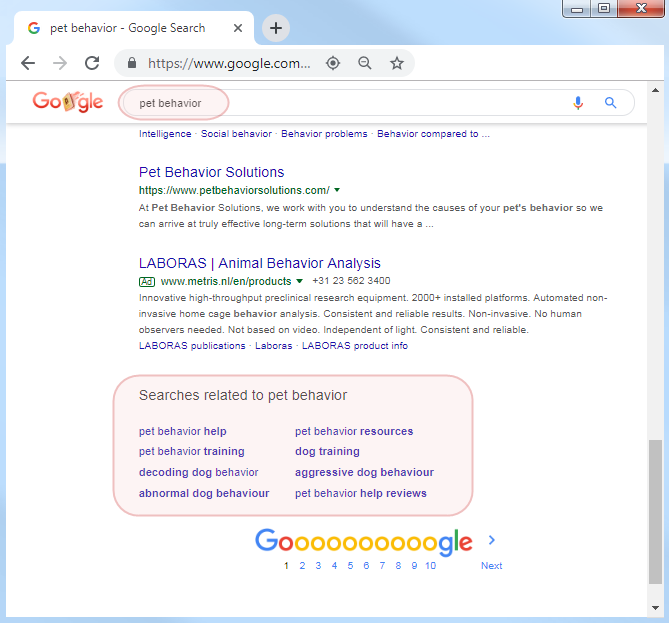 This can be a great source of ideas for more comprehensive topic coverage.
To use the method, open your RankTracker project and go to Keyword Research > Related Searches.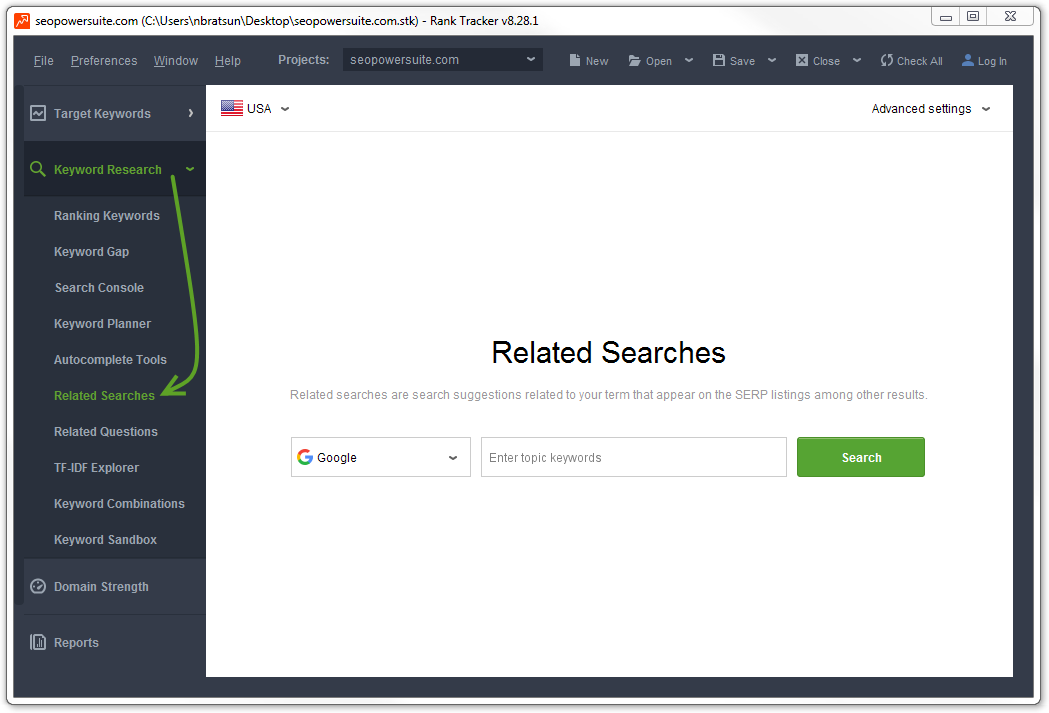 1. Choose the source
The method covers three sources to get related searches from:
Choose the search engine from the drop-down list.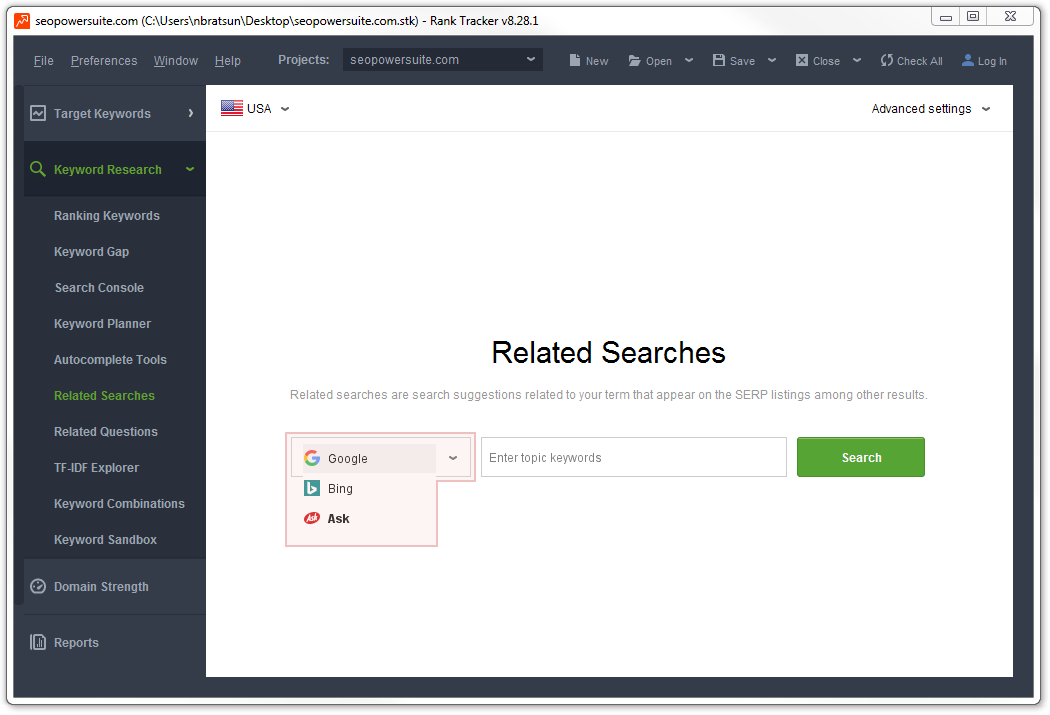 2. Enter your seed keywords
Enter the keywords to get the related queries for (hit Enter after typing in each keyword in full).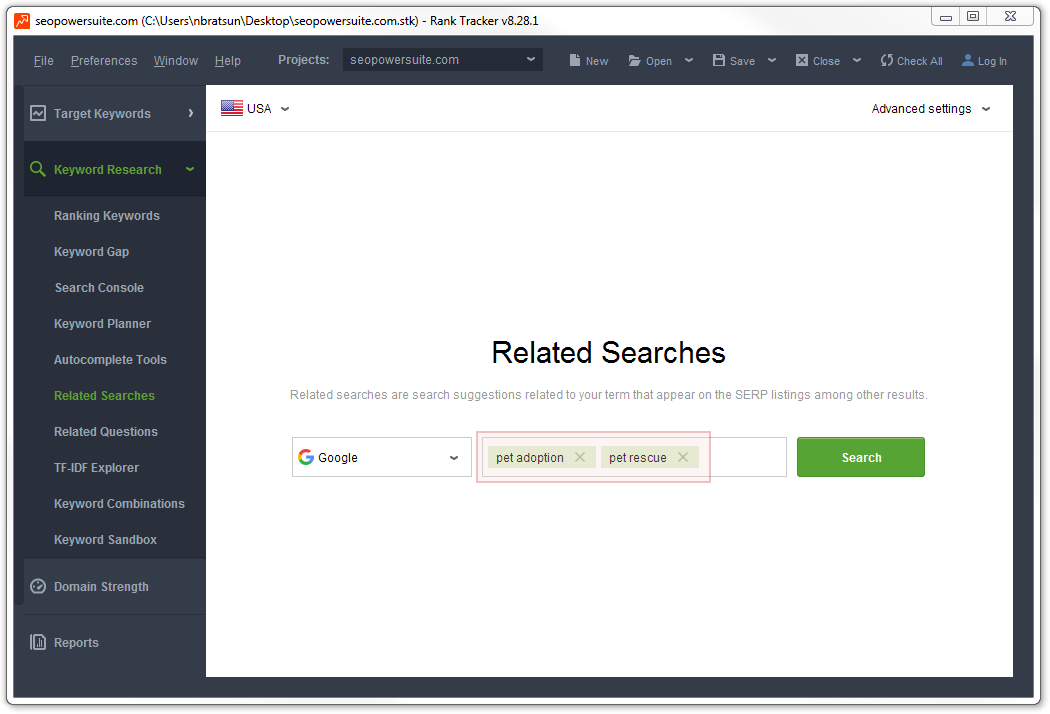 3. Adjust targeting settings for the search
Choose the target country from the list to get related search queries from a regional Google (not available with Bing and Ask).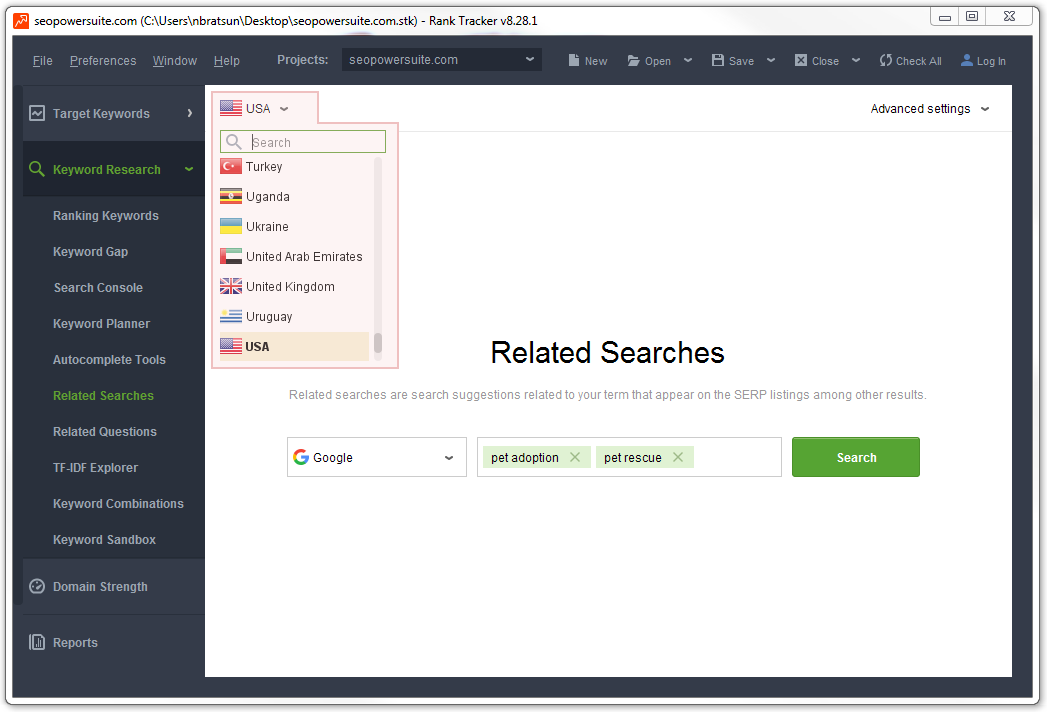 4. Adjust Advanced settings (optionally)
Unfold the Advanced settings menu to:
Enter negative keywords
Exclude the keywords already present in your project
Choose the target country for checking Keyword Difficulty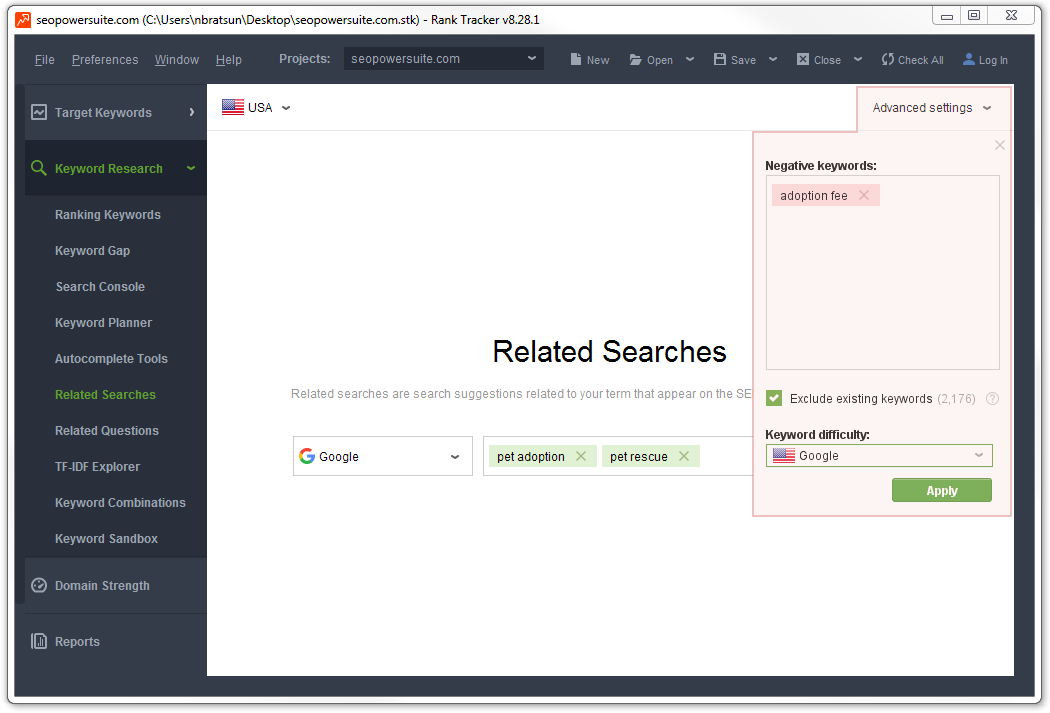 5. Manage results
Allow a few moments for RankTracker to complete the search, and you'll see the list of found queries along with SEO/PPC stats.
You can manage the keywords through the context menu by selecting and right-clicking on them to:
Move keywords from Keyword Research to the Target Keywords module
Add tags
Remove keywords from the module
Set color markers
Copy the data to Clipboard
Update metrics for selected keywords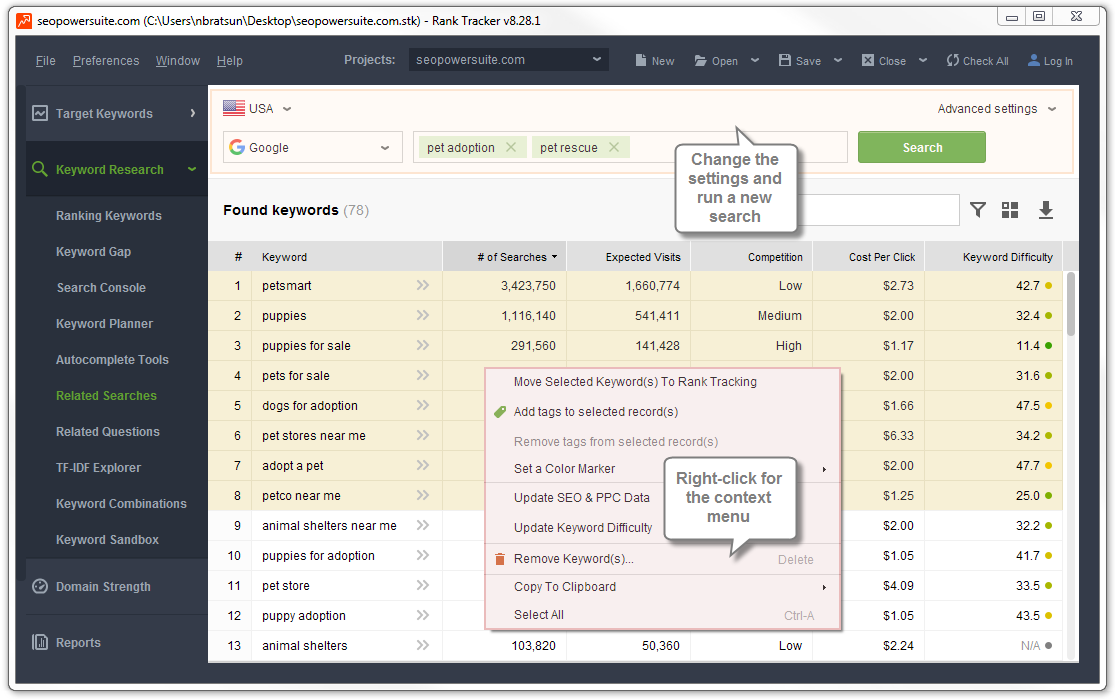 You may also change any search settings and run a brand new search.
Finally, you may sort the data in the workspace by setting up custom filters, and adjusting the list of visible columns; or quickly export the data to CSV.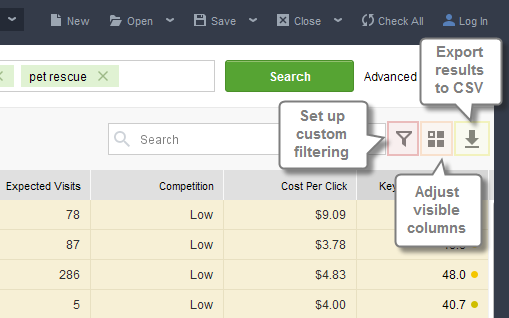 After you save and close the project, or change the settings to run a new search, all the keywords left in the workspace will be automatically moved to Keyword Sandbox.