Keyword Combinations
Keyword Combinations method in Keyword Research allows you to make the most of your keywords by combining them in all possible ways and considering typical misspelling cases as well.
This can be of great help to get the most full picture of your visibility potential, and to see the variety of forms your search queries may take.
To find the method, go to Keyword Research > Keyword Combinations.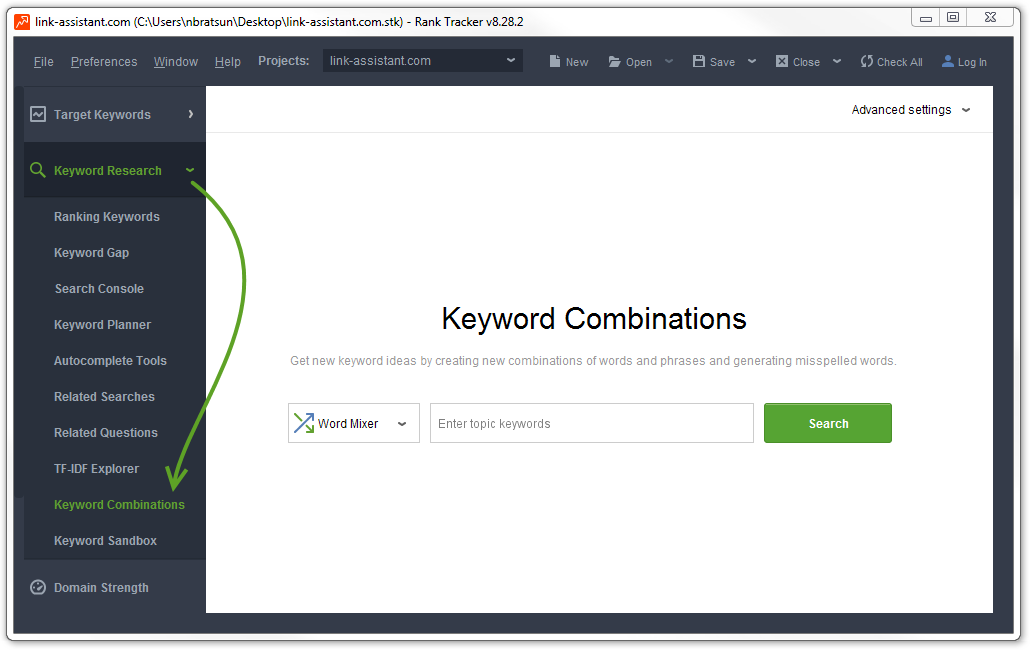 1. Choose the tool
You can choose one of the three tools available in the drop-down:
Word Mixer: splits up your seed keywords/phrases and blends them into new keywords and phrases
Word Combination: combines keywords and phrases from multiple lists (up to 3) into new keyword phrases (a handy way to generate long-tails or location-specific keywords!)
Misspelled Words: generates new keywords by applying potential typos to the seed words
2. Enter your seed keywords
Enter your seed keywords and phrases (hit Enter after each). With the Word Combination option, you 'll have three separate fields to enter the keywords in, to combine multiple word-lists together.
3. Adjust Advanced settings (optionally)
Unfold the Advanced settings menu to:
Enter negative keywords
Exclude the keywords already present in your project
Choose the target country for checking Keyword Difficulty
With the Misspelled Words option, you can also select the kind of typos to generate (proximity typos, duplicate/swapped/missing characters typos).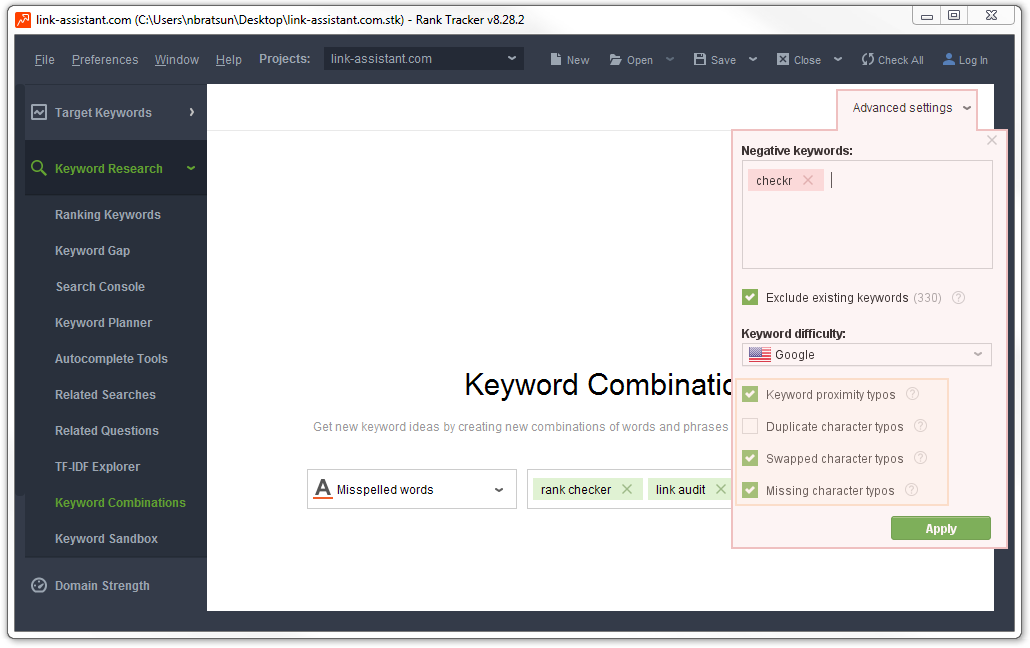 5. Manage results
After the task is done, you'll find all the new combinations and variations of keywords in the workspace along with SEO/PPC data and Keyword Difficulty checked for those.
You can manage the keywords through the context menu by selecting and right-clicking on them to:
Move keywords from Keyword Research to the Target Keywords module
Add tags
Remove keywords from the module
Set color markers
Copy the data to Clipboard
Update metrics for selected keywords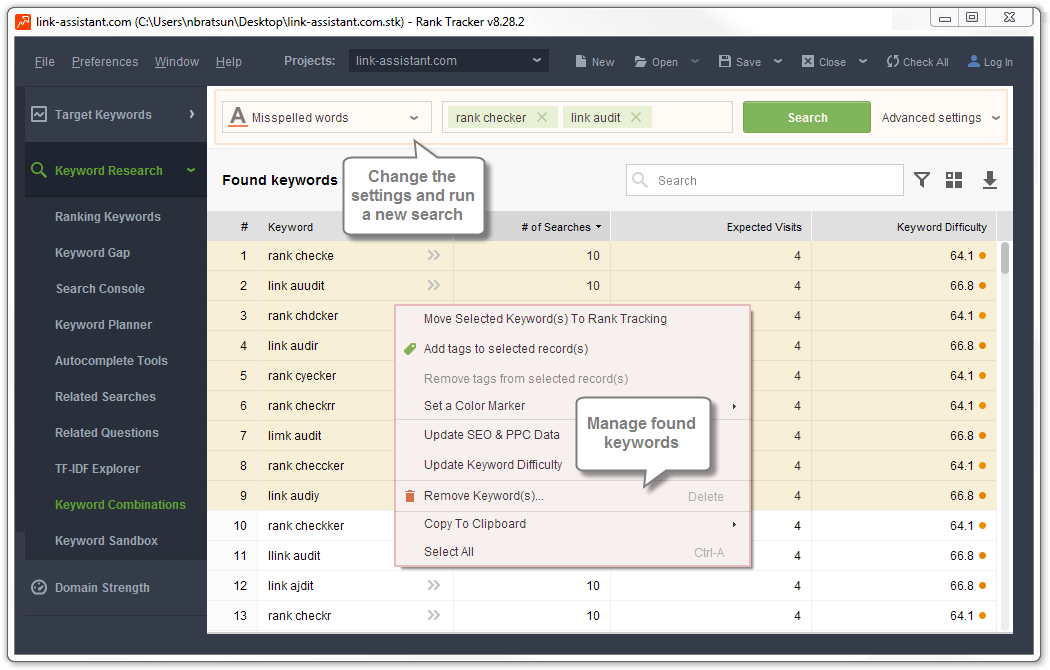 You may also change any search settings and run a brand new search.
Finally, you may sort the data in the workspace by setting up custom filters, and adjusting the list of visible columns; or quickly export the data to CSV.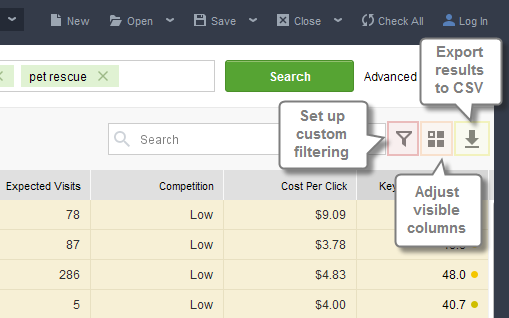 After you save and close the project, or change the settings to run a new search, all the keywords left in the workspace will be automatically moved to Keyword Sandbox.