Using Hreflang and Sitemap for alternative pages
If you try to promote your website for different countries and languages it makes sense to create separate localized versions for most important and significant pages of your domain. To avoid duplicate content issues it is necessary to use Hreflang elements or Sitemap where you will tell Google and other search engines about what language version is better to load for users from other countries or who speak other languages. You may refer to this official Google guide to better understand how to use Hreflang tags on a website.
Website Auditor can analyze your localized pages and report about errors and issues in the usage of Hreflang elements as well as get help with setting up language/region versions for any page of your website.

How to set up alternative language/region pages
Go to the Pages section -> click WebSite Tools -> choose Localization.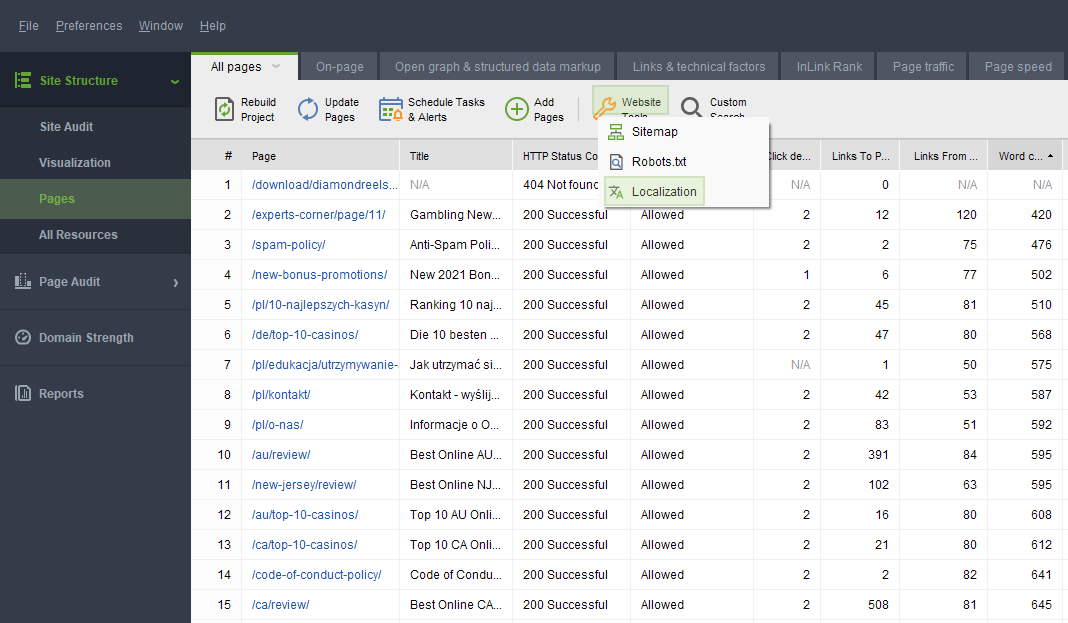 The Localization menu will open up the list of pages from your domain and will point out all hreflang values that are currently assigned to every page.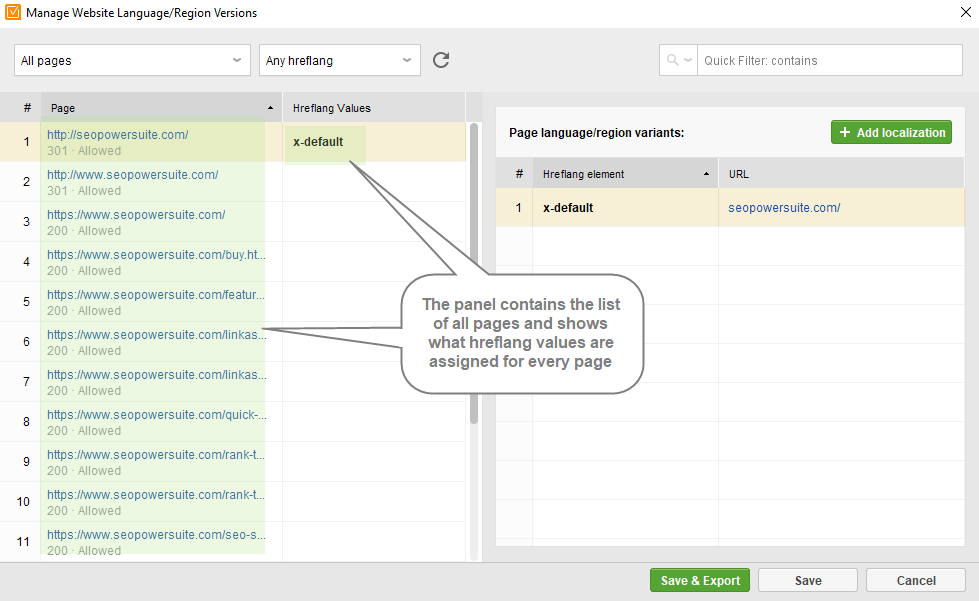 If there are found any issues with your current hreflang elements or incorrectly used values - they will be highlighted with the red color.
To set up a new language/region variant for a page select that page in the left panel and click Add Localization. Then enter the URL of the alternative page and specify its language and country.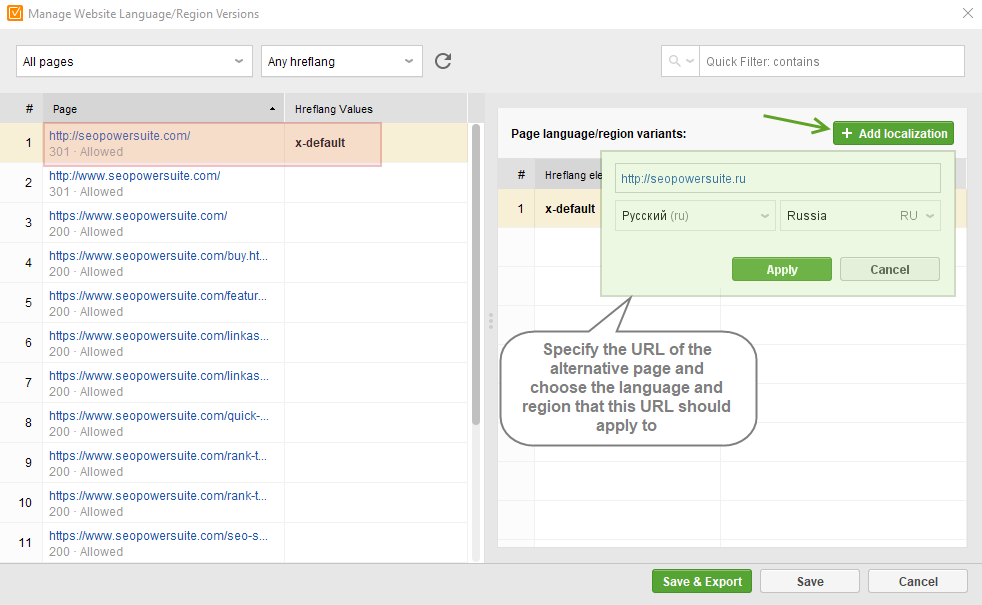 After you click Save the new hreflang element will be assigned to the selected page. In our example the selected page will have 2 Hreflang values assigned: the first one will indicate the current page language/region while the second one will show that the page has an alternative URL for users from Russia.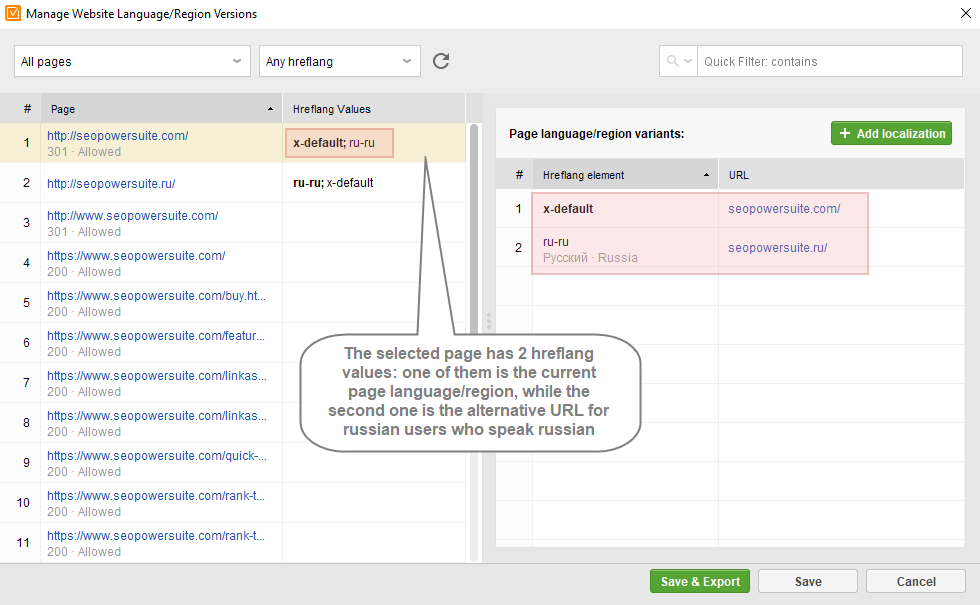 Once you are done with setting up your localization preferences you may click Save& Export to export the results into a CSV file. The file will contain the exact list of hreflang elements that should be added to pages to set up correct localization structure.
How to set up altarnative language/region versions via Sitemap
The second way to properly arrange your site localization structure is to use Sitemap XML.
Go to Pages -> WebSite Tools -> choose Sitemap.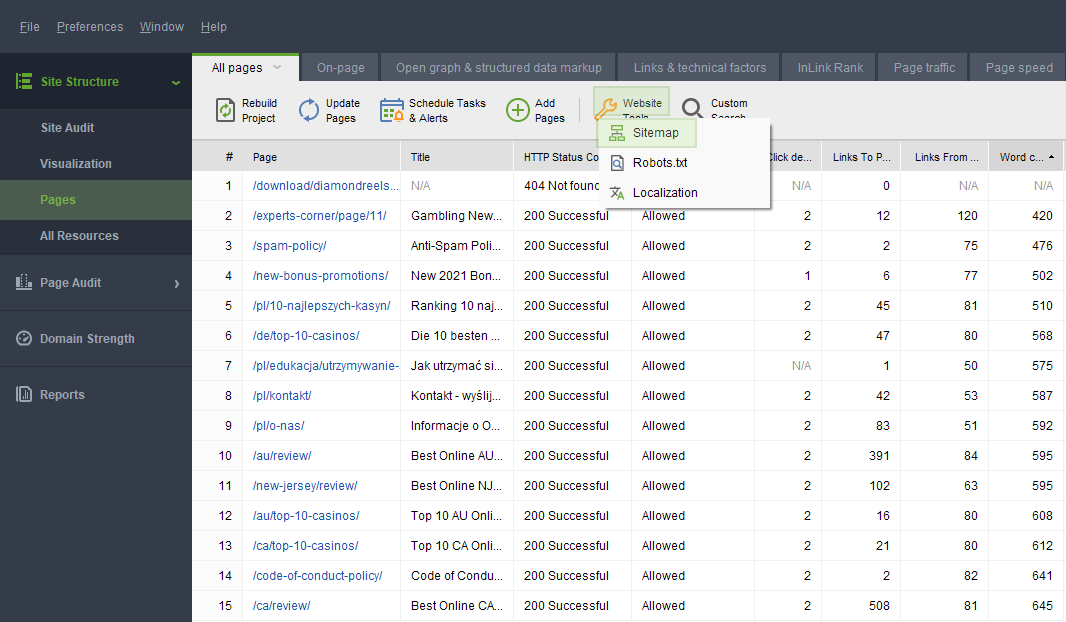 In the list select the page to which you want to set hreflang elements or to specify alternative region/language pages and then click Set Hreflang.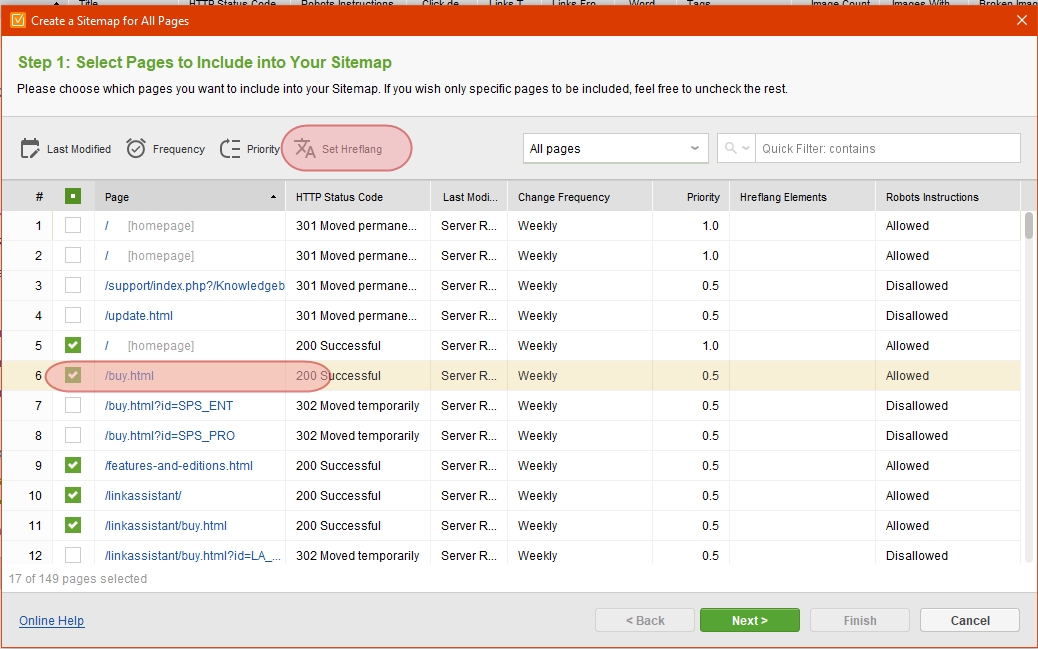 Then click Add Localization to set Hreflang element for the selected page or specify alternative pages for other languages/countries.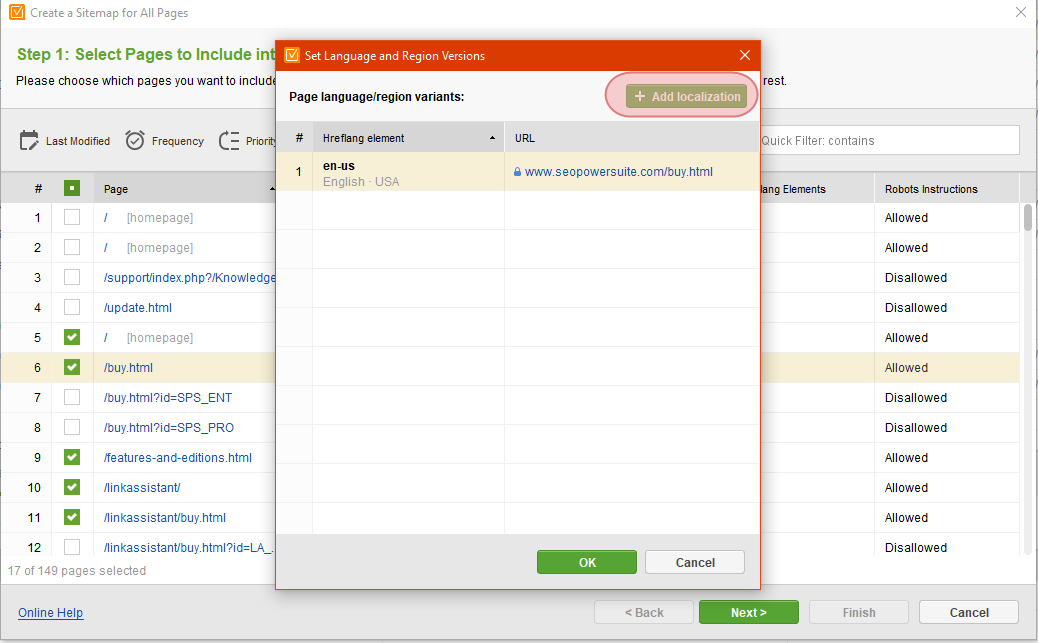 After you click OK the assigned hreflang elements for the pages will be reflected in the Hreflang Elements column.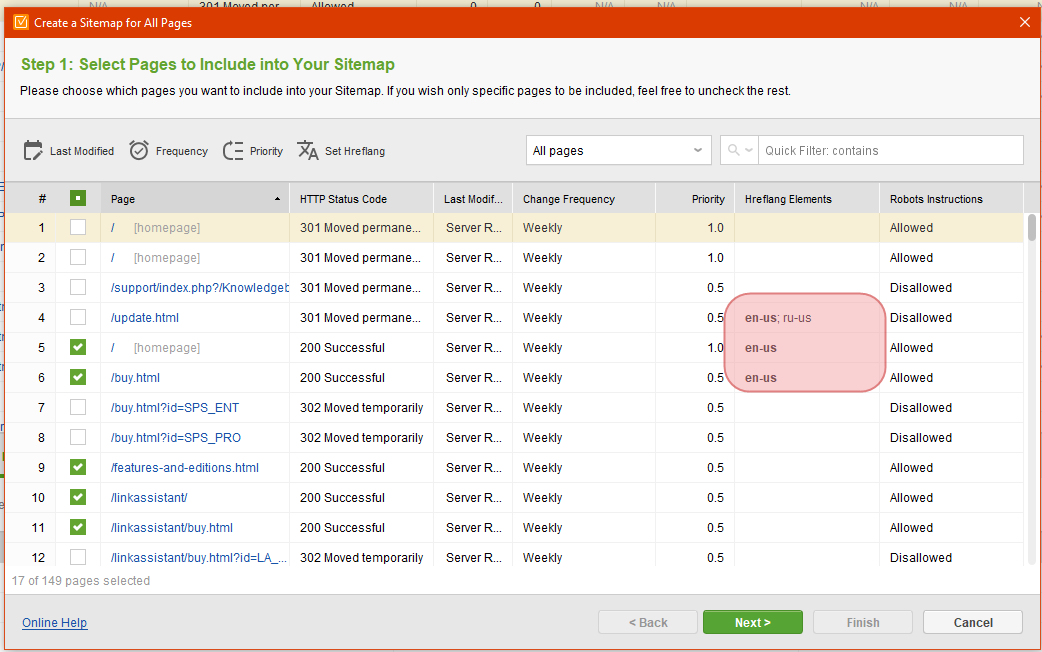 Once you are done with assigning hreflang elements for your pages click Next to generate your XML Sitemap file.