Site Audit
The Site Audit tab is a dashboard that lists all the SEO factors checked on a site-level. Each factor has its own marker (Correct, Info, Warning or Error) showing if any aspect on your site needs fixing:
Errors should be attended and fixed first go, as they pinpoint major issues on your site, such as broken resources on your site, duplicate content (due to www/non-www, http/https versions issues or duplicate meta details) and others.
Warnings should be revised with caution and fixed if applicable. In most cases they indicate that you are not following best SEO practices and could do better (for instance, eliminate redirect chains, compress too big pages, shorten too long title tags, etc.).
Info factors should be revised, to make sure all things are as designed (for instance, that all 301 redirects are leading to relevant pages, or that proper canonical URLs are set for all pages with the tag). Having these on your site is not an issue itself.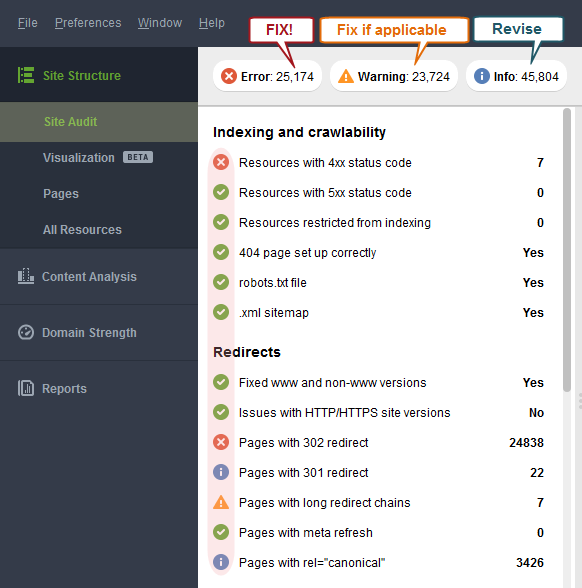 Clicking on any of these factors will instantly give you a brief description of the factor, the list of pages that are affected, and how-to-fix advice.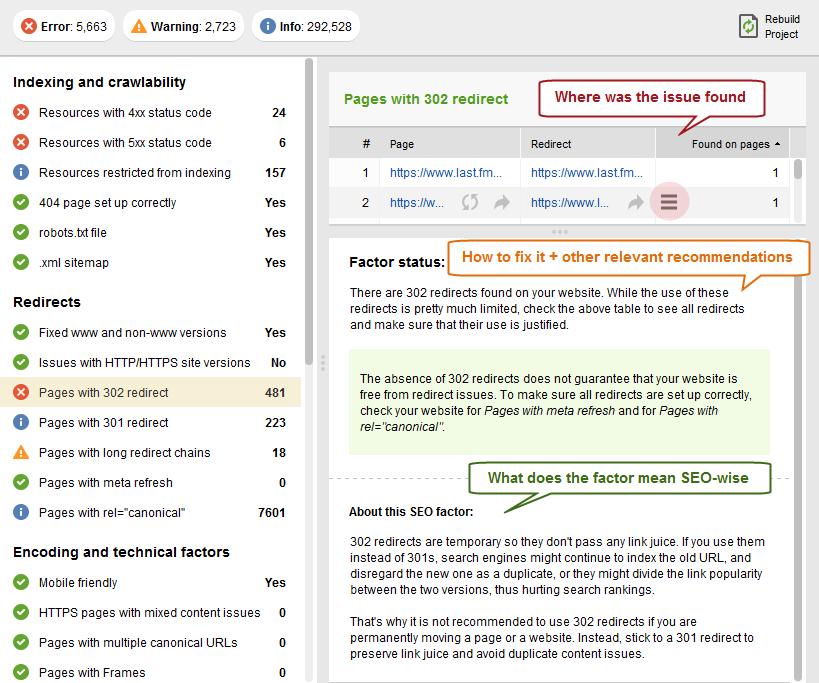 You can copy the visible details from any section with a Quick Export button (in Enterprise version) or by right-clicking and copying to clipboard.