Custom Search
Custom Search is an option in WebSite Auditor that lets you look for specific pieces of content (text, HTML code, scripts, etc.) while crawling a site.
It can be used to search for a simple keyword mention, as well as for complex pieces like Google Tag Manager or Google Analytics codes, structured data markup and heading tags, etc.
When you click the Custom Search button in the main toolbar, a pop-up window will appear asking you to choose the search mode (Contains, Does not contain, or CSS selector) and input your query then.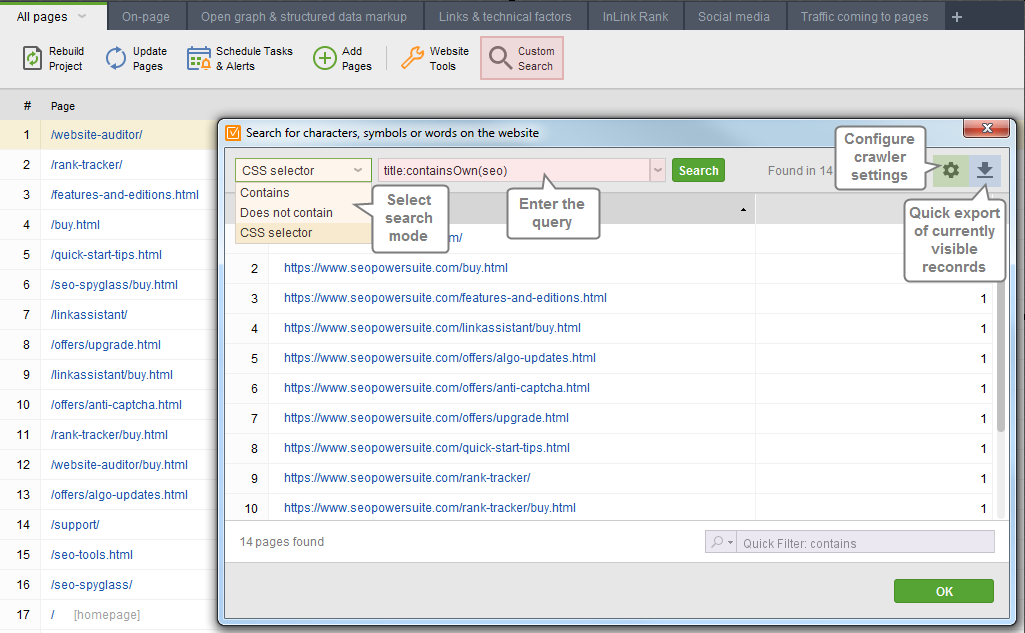 The project site will be crawled according to the crawler settings specified in your project preferences. If you need to change these settings, click on the gear button next to the search bar before running a search.
Once the pages containing your query will be found, you can filter the results, check the instances of the content/code on each page, and quick-export currently visible records into CSV.
Here you can find an actionable guide on many ways to use Custom Search on your site.