Website Auditor: Creating scheduled tasks
WebSite Auditor lets you update projects, publish reports or export data even when you are not at your desk. All you need to do is create tasks for jobs you would like to automate. You can manage existing tasks or create new ones under Preferences > Scheduler.
To create a new task you should click the Add button and follow the setup wizard.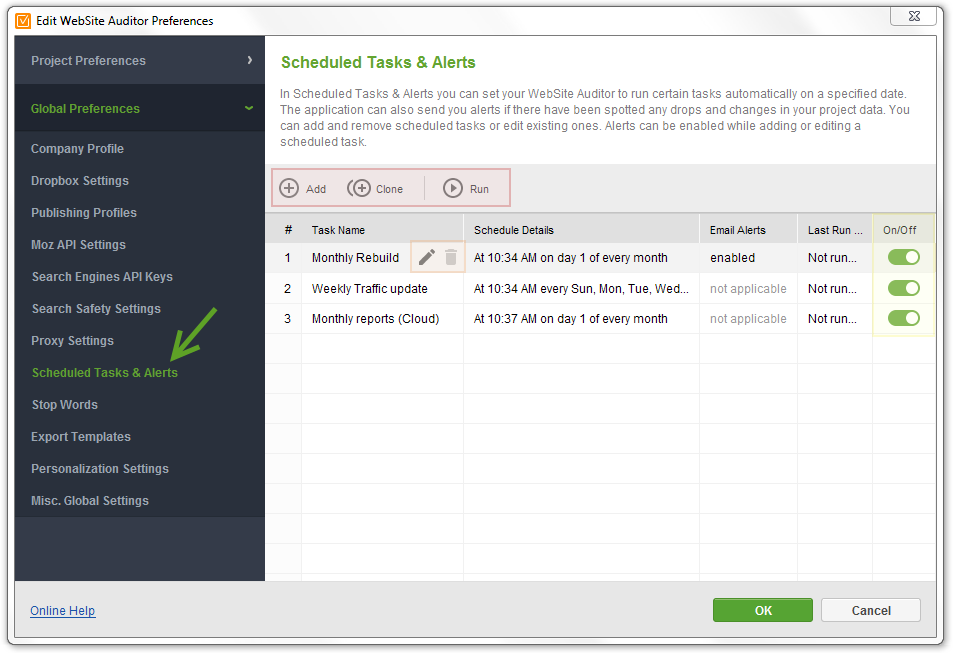 Step 1: Choose task type
Select the type of the task you'd like to automate: project rebuilt, updating data, exporting results or publishing reports.

Step 2: Choose projects
Choose a project (or a group of 3-5 projects) to include into the task. If a project you need does not appear on the list, please click to Add Project and specify a path to the file on your hard drive or in your cloud storage. Only saved projects can be selected.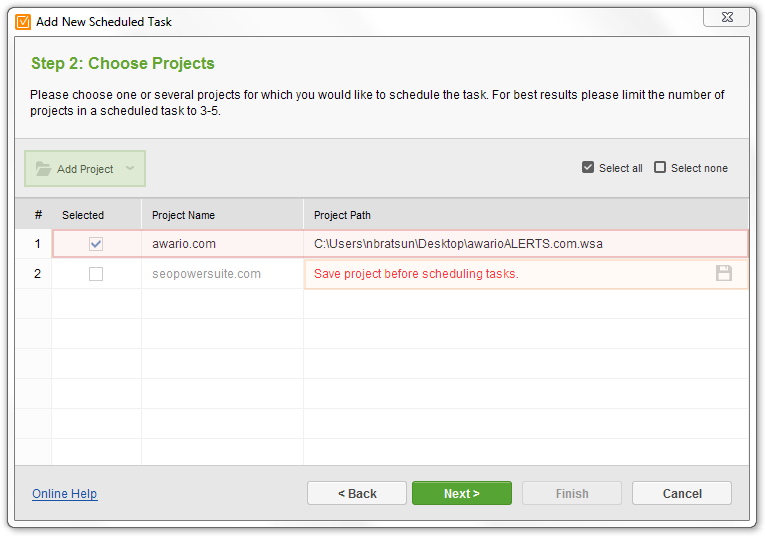 Step 3: Task schedule settings
Set the recurrence rules for your task: how frequently it should be performed, on which day/time. You can also indicate whether missed/delayed tasks should be automatically re-run (in case you may be working in the program during the start time of the task, or your computer may be turned off accidentally).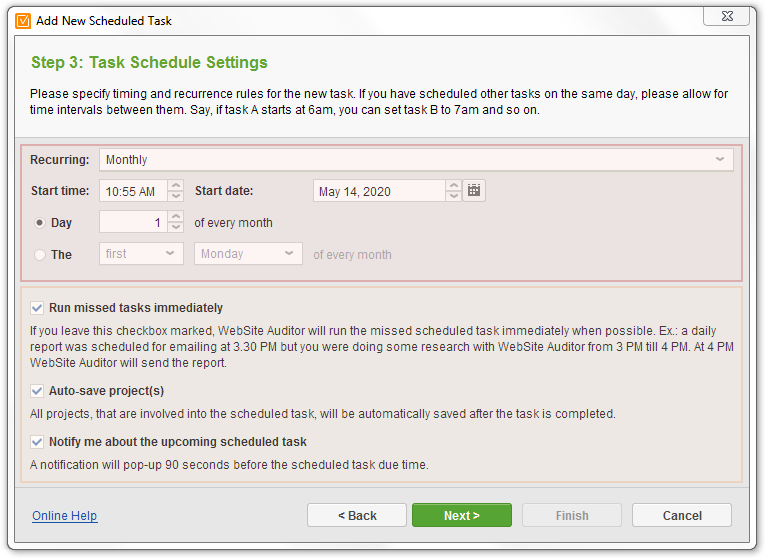 Step 4: Set scheduled task name
To make the task management convenient in future, assign a descriptive name to your new task (indicating task type and frequency).