Autocomplete Tools
With the Autocomplete Tools method under Keywords Research, you can harvest the autocomplete suggestions from search engines and popular online services that are offered to the searchers typing in their query.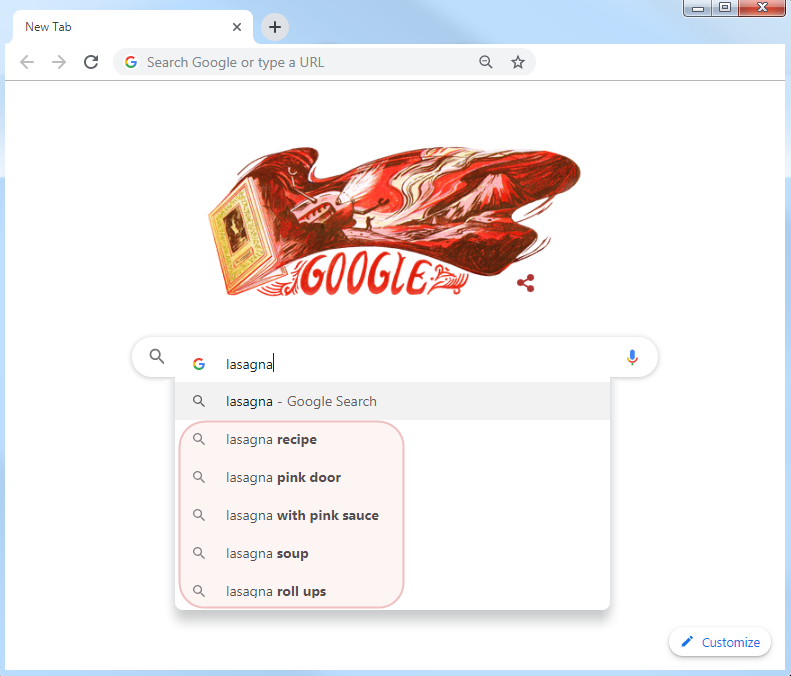 This can be a great method for analyzing the prospective search intent around your topic and query variations featuring your target keywords.
To use the method, open your RankTracker project and go to Keyword Research > Autocomplete Tools.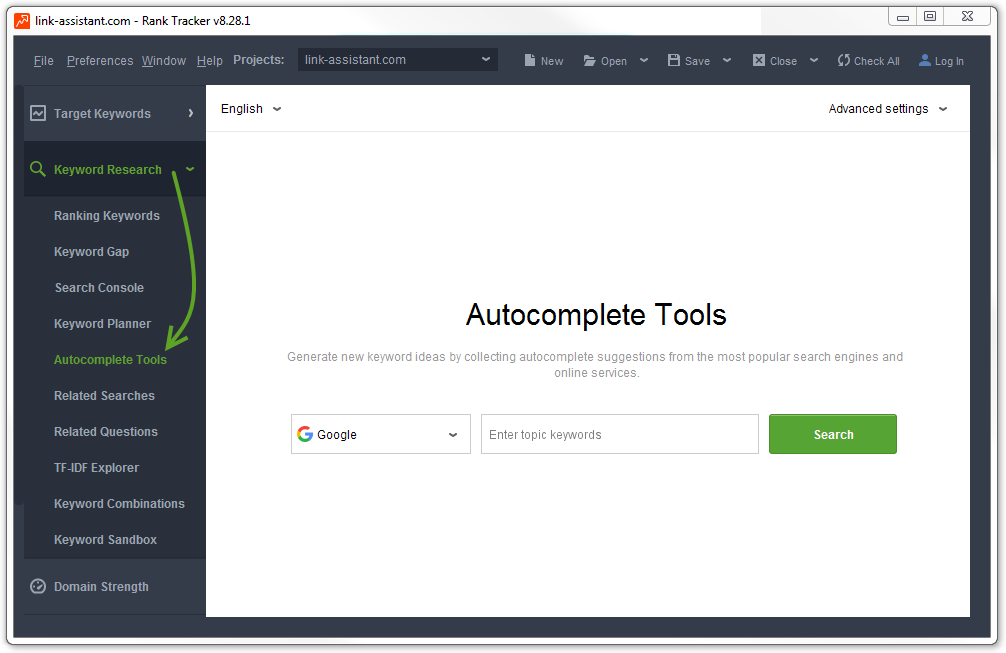 1. Choose the autocomplete tool
The method covers the following sources to get suggestions from:
4 major Search Engines' autocomplete tools: Google, Bing, Yahoo, and Yandex
Autocomplete tools from YouTube, Amazon, and Ask
Choose the one you'd like to use from the drop-down menu.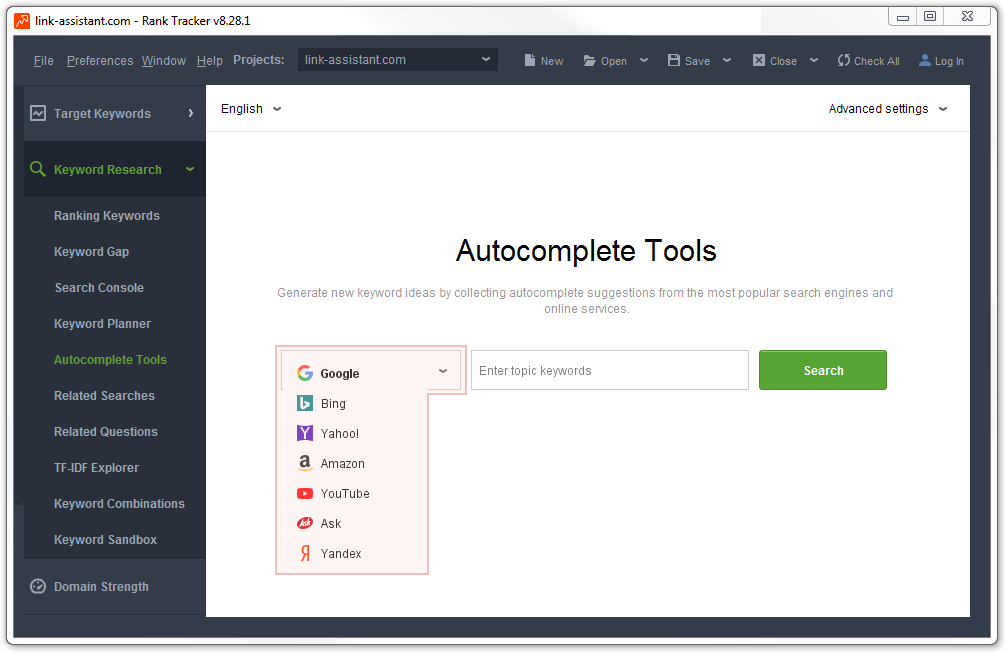 2. Enter your topic keywords
Enter the topic keyword(s) to get the autocomplete suggestions for (hit Enter after typing in each keyword in full).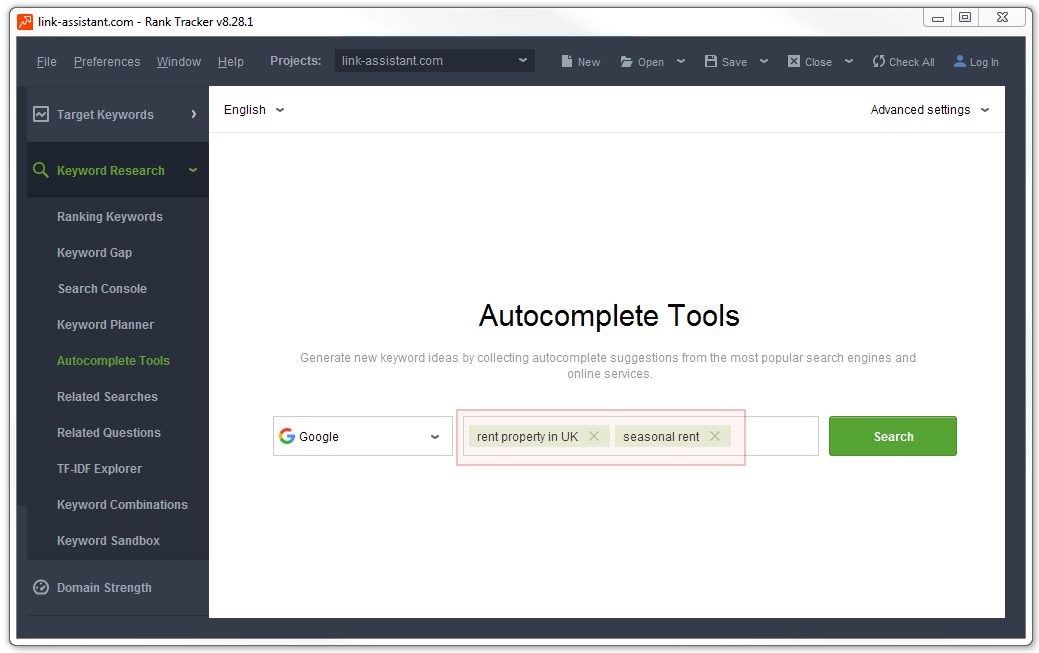 3. Adjust Advanced settings (optionally)
Unfold the Advanced settings menu to:
Enter negative keywords
Exclude the keywords already present in your project
Choose the target country for checking Keyword Difficulty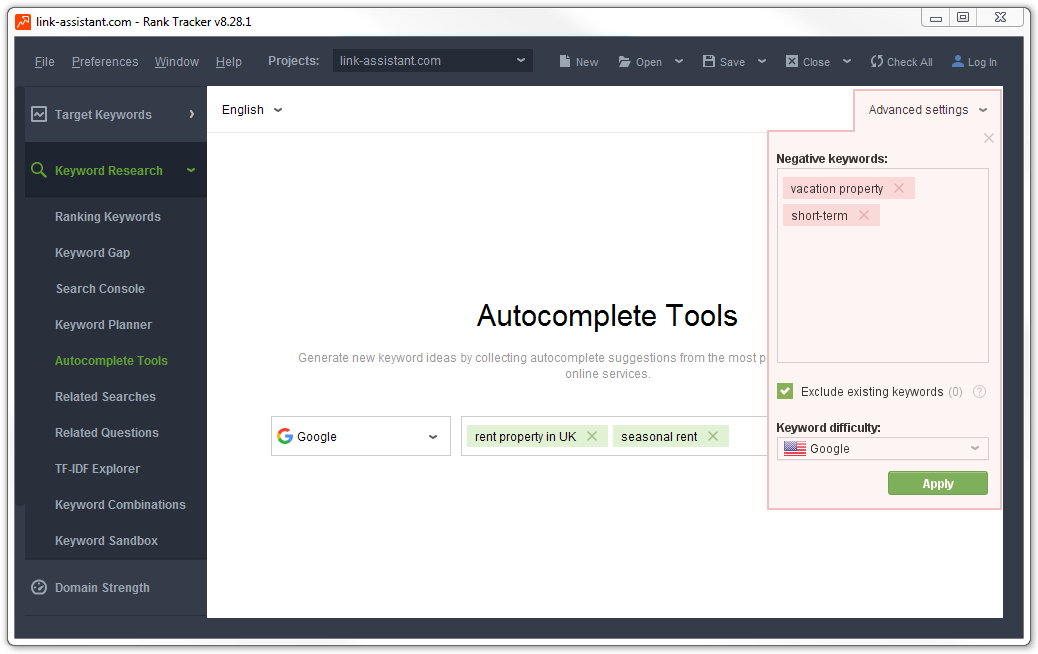 4. Manage results
After the task finishes, you will see the list of found keywords in the workspace table, along with the SEO/PPC metrics checked for them during the search.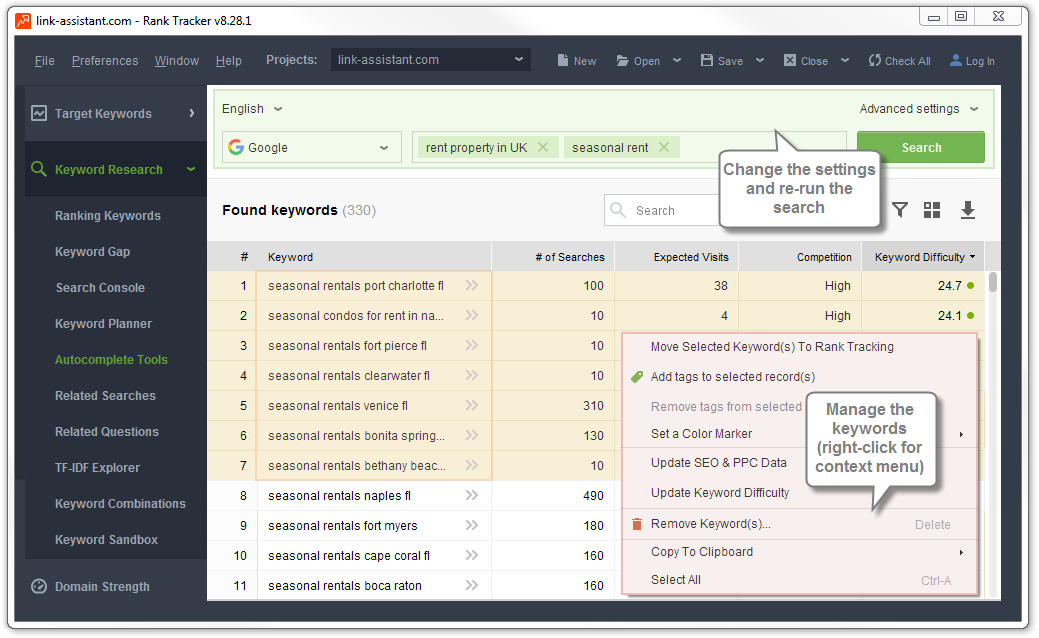 You can manage the keywords through the context menu by selecting and right-clicking on them to:
Move keywords from Keyword Research to the Target Keywords module
Add tags
Remove keywords from the module
Set color markers
Copy the data to Clipboard
Update metrics for selected keywords
Finally, you may sort the data in the workspace by setting up custom filters, and adjusting the list of visible columns; or quickly export the data to CSV.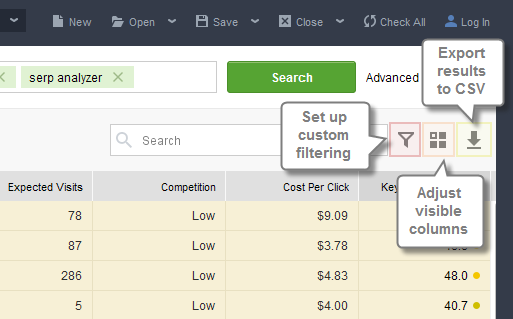 After you save and close the project, or re-run the search with the new settings, all the keywords left in the workspace will be automatically moved to Keyword Sandbox.