Track multiple results for a keyword
By default, Rank Tracker reports on the best (first found) position your site occupies for each keyword. However, you can set it up to track multiple positions if needed. When the feature is on, the tool reports on all of your pages ranking for a keyword. This allows you to get a comprehensive picture of your site's presence in search engines.
To start tracking all the positions your site occupies for your keywords, go to 'Preferences > Rank Checking Mode' and tick the box 'Track Multiple Results for Keyword', then click Yes to confirm.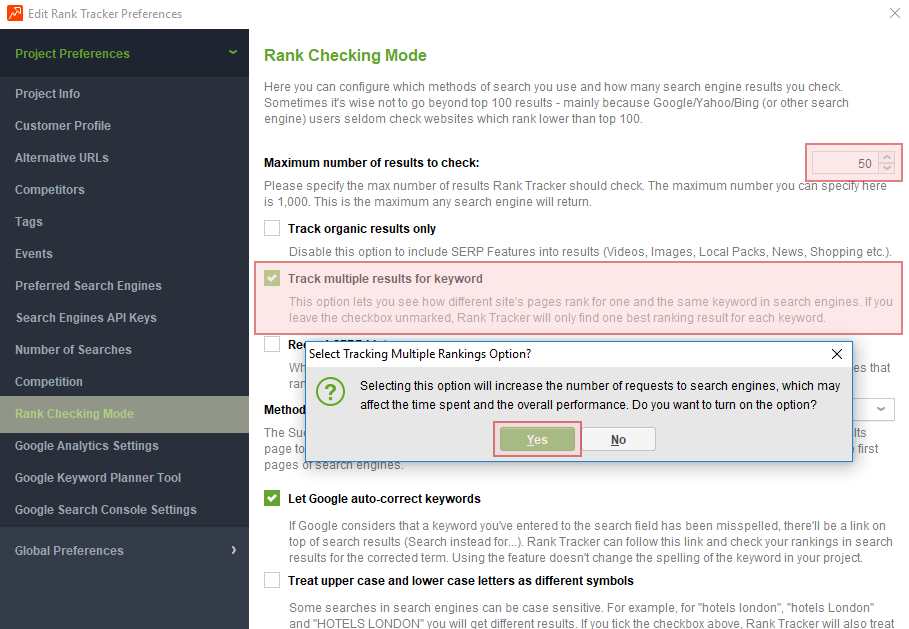 In the same menu, you can adjust the Maximum Number of Results to Check. Set a reasonable number (50-100), as checking 100th results page may look rather unnatural for search engines.
In case you are tracking multiple results, Rank Tracker doesn't stop scanning once it finds the best result. So the tool will scan all the results within the 'Top' you specify, and the search process may take a bit longer.
Once the settings are adjusted, select the keywords and check the rankings for them anew. In case any keyword will return multiple results for your site, you'll see the three-dotted icon next to the Rank. Click on the icon to see the table with each found Rank and URL.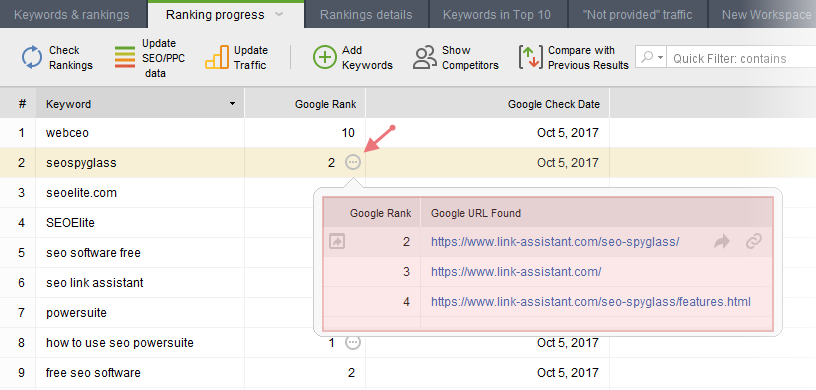 ---
Next steps: