Managing Events
About SEO Events
Rank Tracker isn't only for monitoring your ranking positions. You can easily identify what's been influencing them. This is possible thanks to the Events feature.
To Add an event to Rank Tracker and start monitoring its impact on the flow of your project: open Preferences - Events and click Add.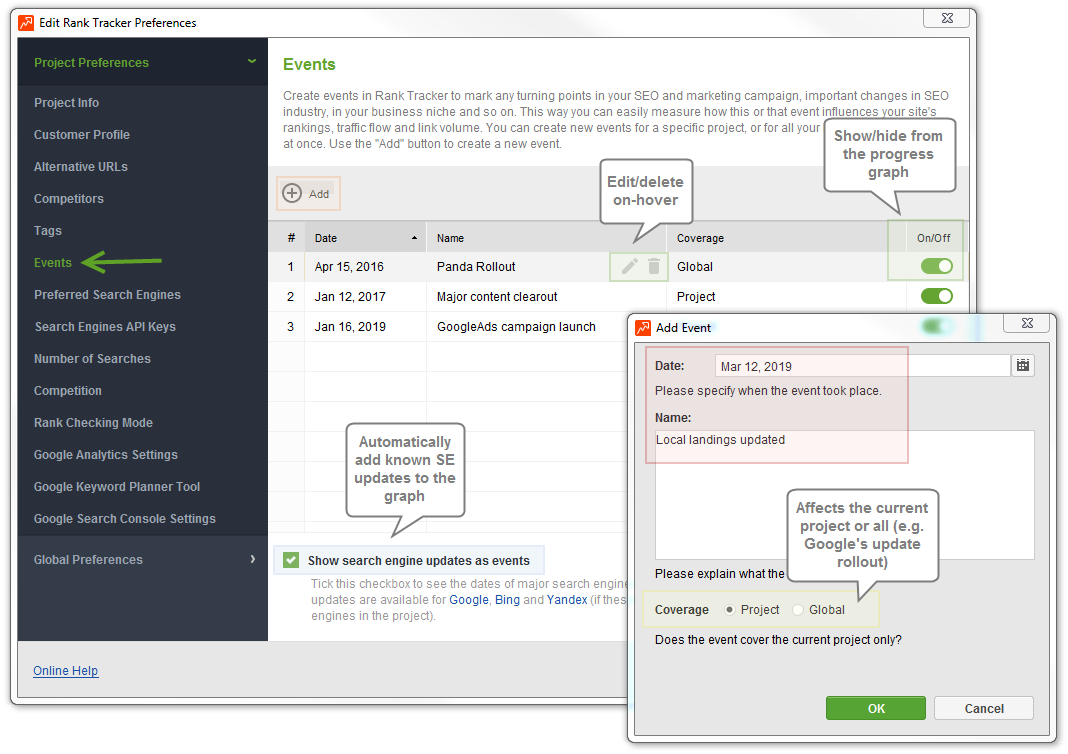 You may create 2 types of events:
Project: event will be available only in the current project.
Global: event will be avaialble for all projects in Rank Tracker.
After you add and save an event it will be available on the progress graphs inside your project workspace. Point the cursor to an event to see its date and description.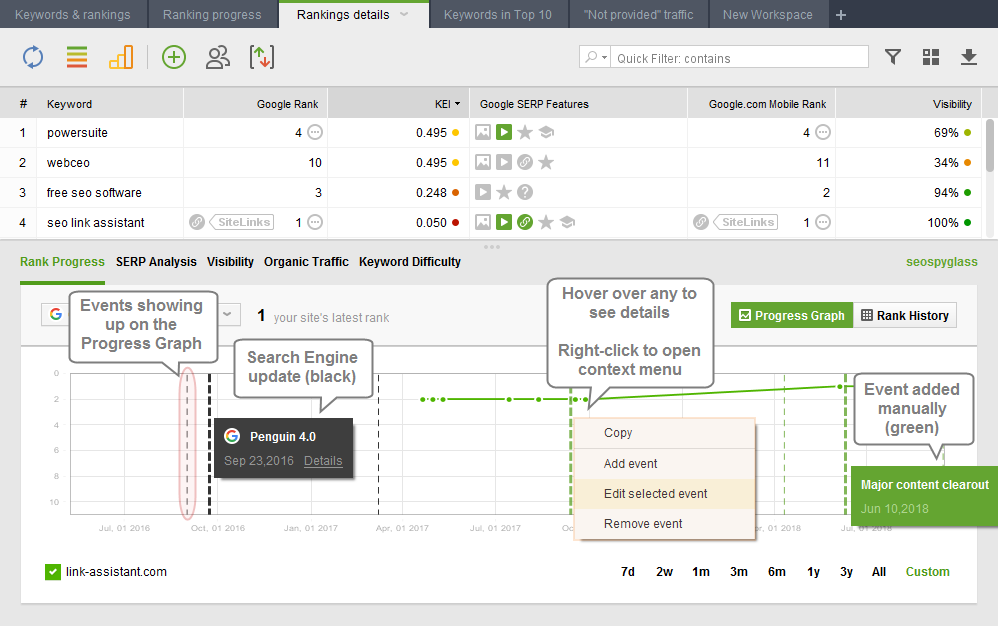 It can be a good idea to put down everything that can influence rankings, visibility, and traffic flow:
Your SEO and marketing activities related to the project website;
Important changes in SEO industry (algo updates, interface changes in search engines that can affect user's behavior and facilitate/impair the discovery of your site);
Important changes in your business niche (the emergence of a new search competitor, the opening of seasonal sales and so on).
The more accurate your notes are, the easier it'll be to interpret ups and downs in the course of your SEO campaign. You'll know for sure what is good for your site and adjust your promotion activities accordingly.