All Resources
The All Resources tab lists each and every resource found on your site. Resources are divided into Internal and External and grouped by type: HTML pages, scripts and CSS, Images, Videos, etc. You can switch between the list of all resources and any specific group to see the details.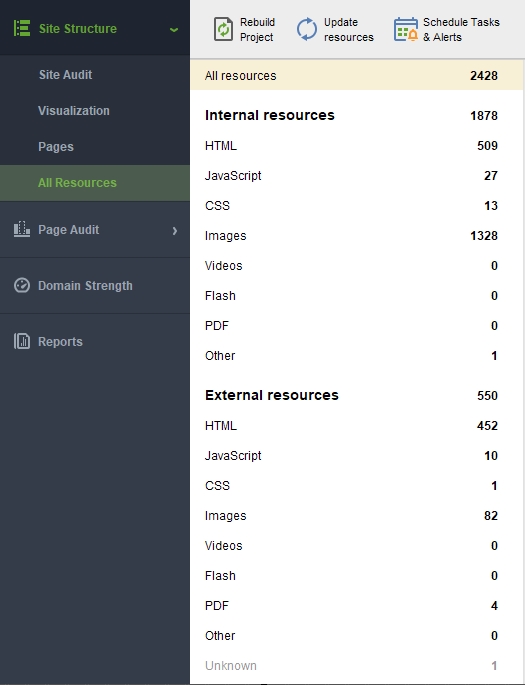 In each group, you can the list all resources of given kind along with the details for each: its content type, status code, robots instructions and others.
If you select any resource, the bottom tab will display its Response Header and the details on where the resource has been found: on which pages and in which page elements exactly.
Workspace management tools will allow you to switch between the tree/list view, apply filters and export currently visible records (in Enterprise version).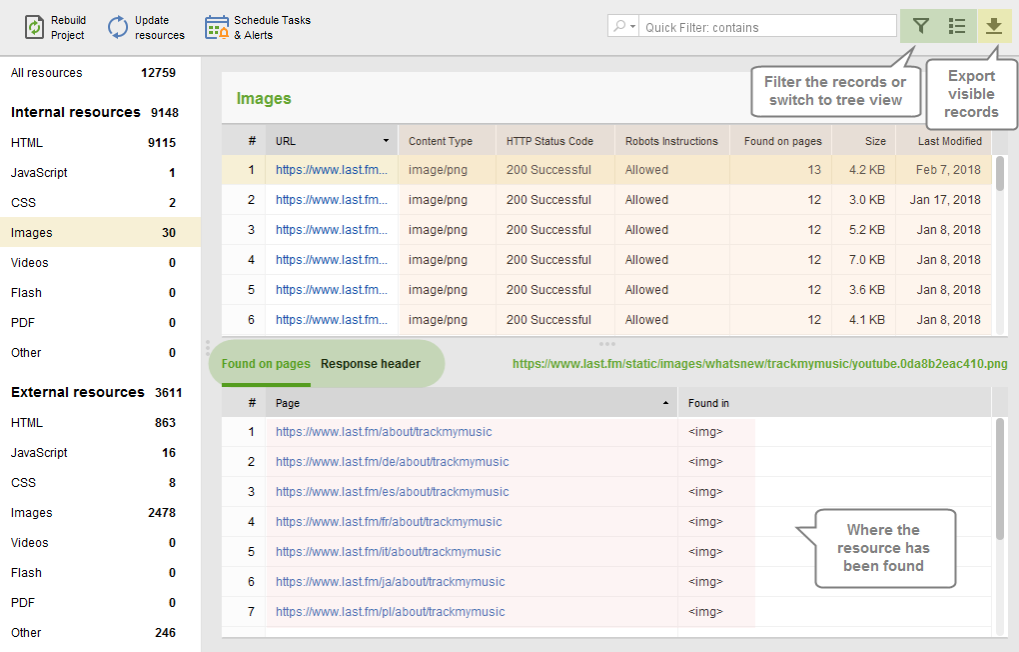 Select and update any resource(s) to re-check its status content type and robots' instructions, or Rebuild the project in full right from this tab.