WebSite Auditor: Exporting into CSV/TXT, HTML, SQL, XML
You can export the list of your pages along with the factors through File > Export. First, you will be asked to choose a template: you can Edit, Clone or Remove any existing one, or add a new template.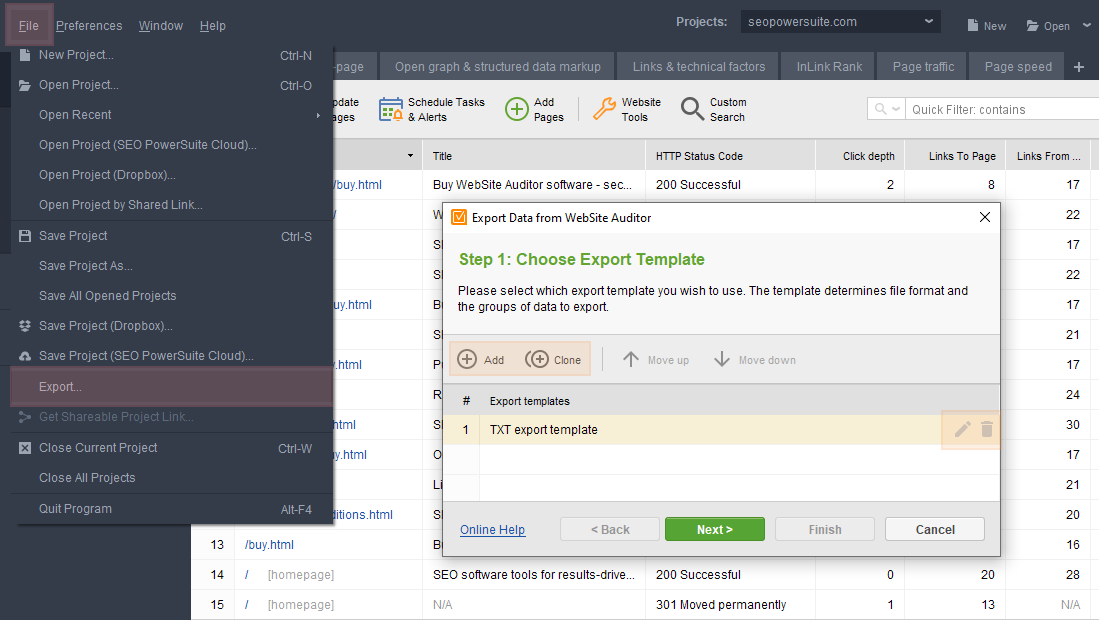 If you choose to add a new template, you'll need to follow the wizard and select file type: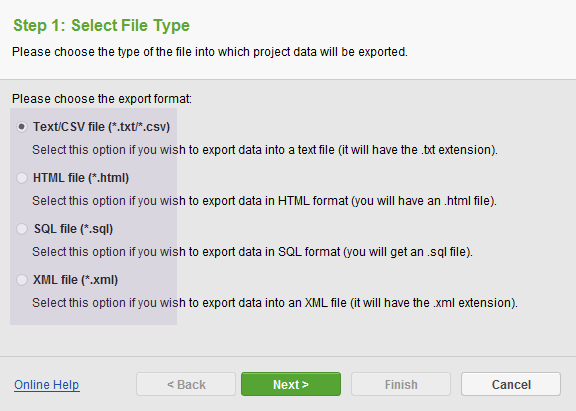 Choose the delimiter in the next step: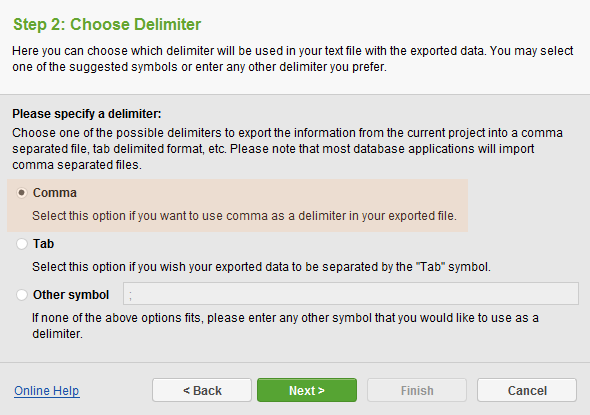 Next, select the columns to be exported along with the pages: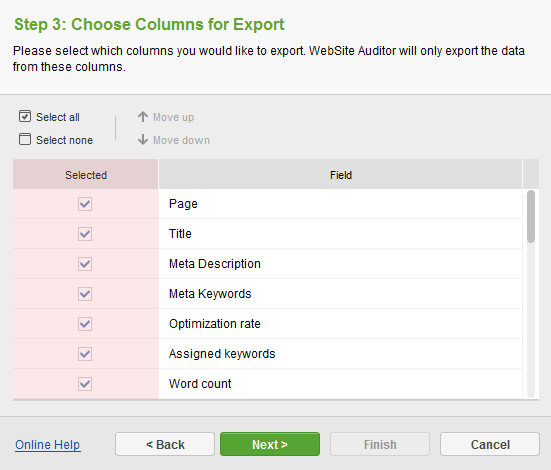 Get to Preview, and finally name the template: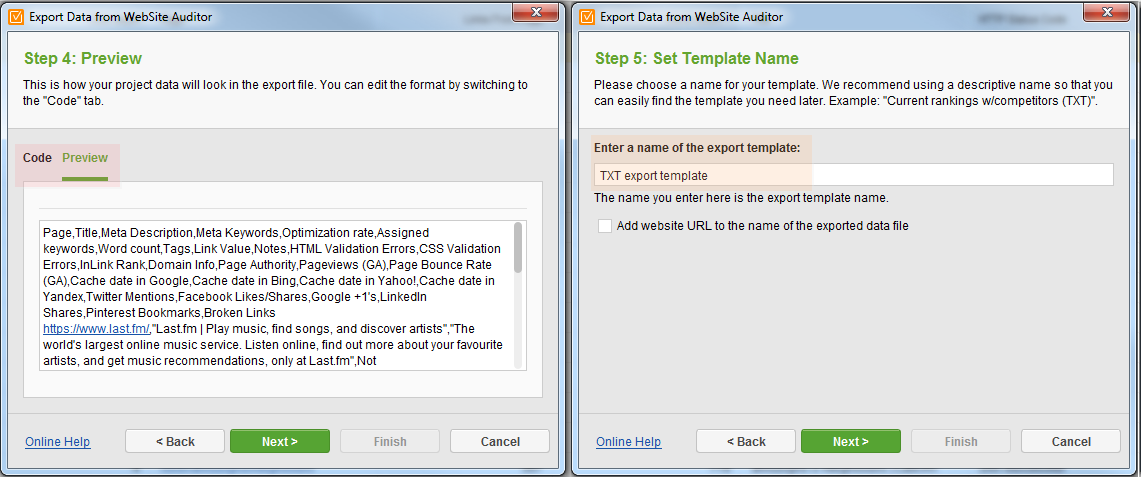 Once the template is selected from the list, hit Finish, select the folder to save the file to, and optionally click to Open containing folder once done.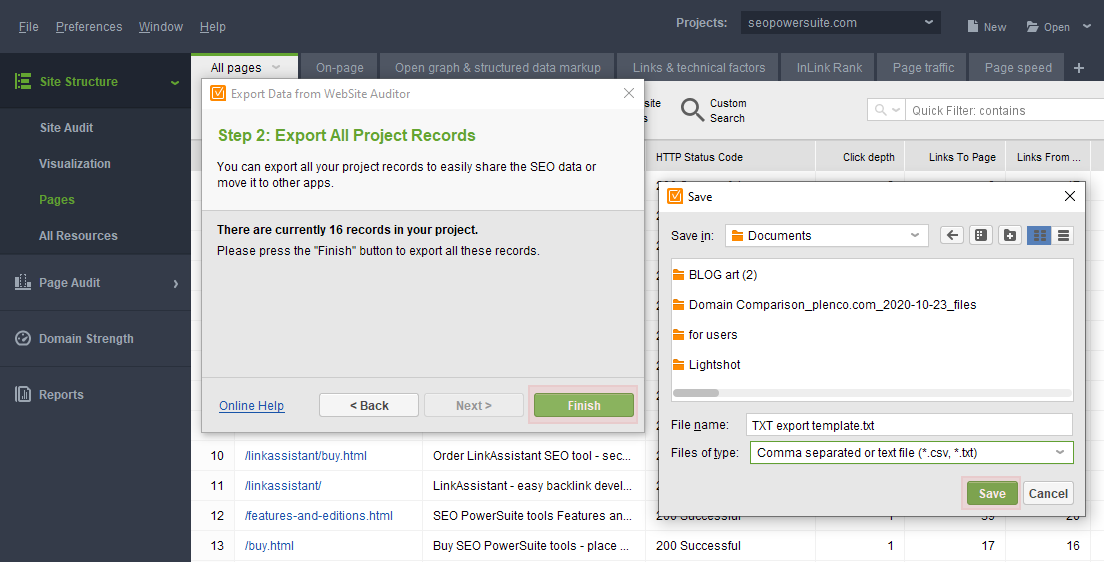 All the export templates can be found under 'Preferences > Export Templates'.