Analyzing Penalty Risk
SEO SpyGlass' Penalty Risk metric lets you detect harmful links in your backlink profile and evaluate exactly how dangerous each of your backlinks can be for your website's SEO. The metric is calculated with the use of SEO SpyGlass' own formula based on the number of aspects.
Various quality parameters are taken into account, like the age of the linking domain, its incoming and outgoing links, page / domain InLink Rank, etc.
The tool also analyzes the diversity of the backlink profile on the whole: whether too many links come from same C-Class blocks / IPs, have the same anchors, or anchors optimized for the same keywords.
The percentage value Penalty Risk returns, estimates the likelihood of the backlink causing a Google penalty.
You can find the results under Backlink Profile > Penalty Risk module: the overall stats for the current project in the Summary widget, and detailed information in the workspace below.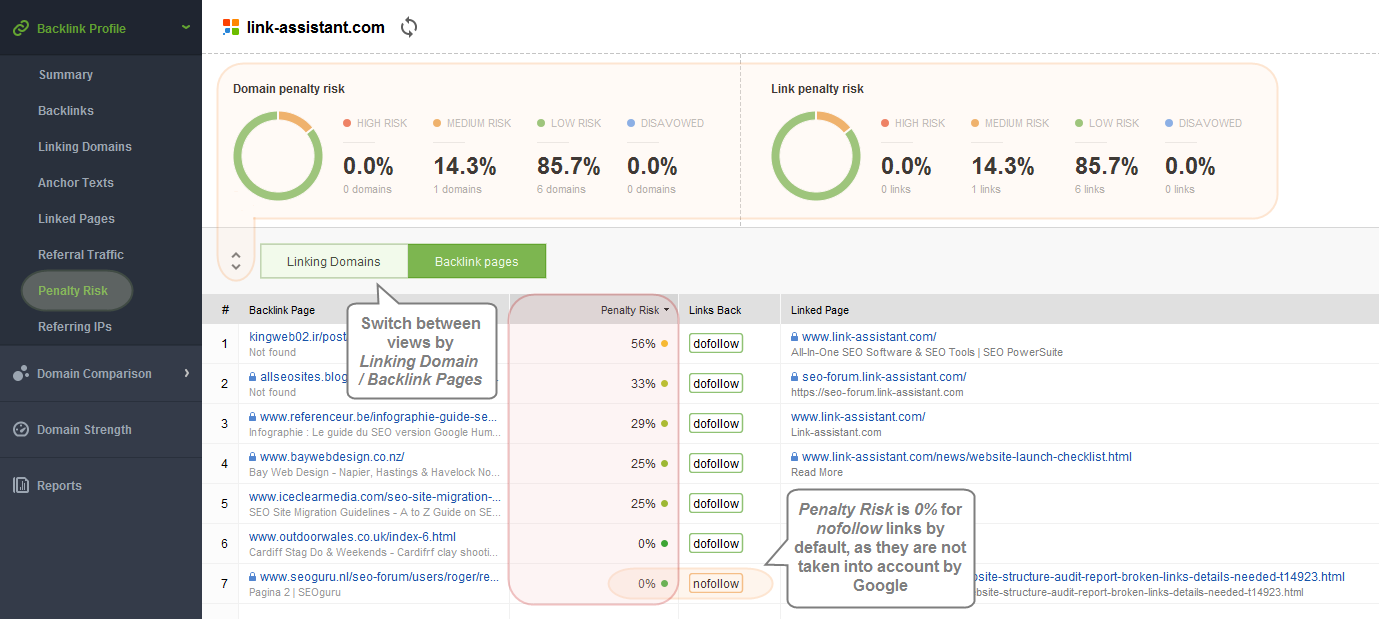 For the nofollow links, the value by default will be 0%, as nofollow links are not considered by search engines and thus may cause no harm.
You can check / update Penalty Risk for all other backlinks by selecting them in the workspace > right-clicking on the list > choosing Update Penalty Risk.
You can also update the metric for any specific link right from the cell in the Penalty Risk column - the update icon will appear on-hover.
It may take a while for the program to check the metric for a massive project, as lots of factors are involved and need to be checked for each backlink to calculate the value.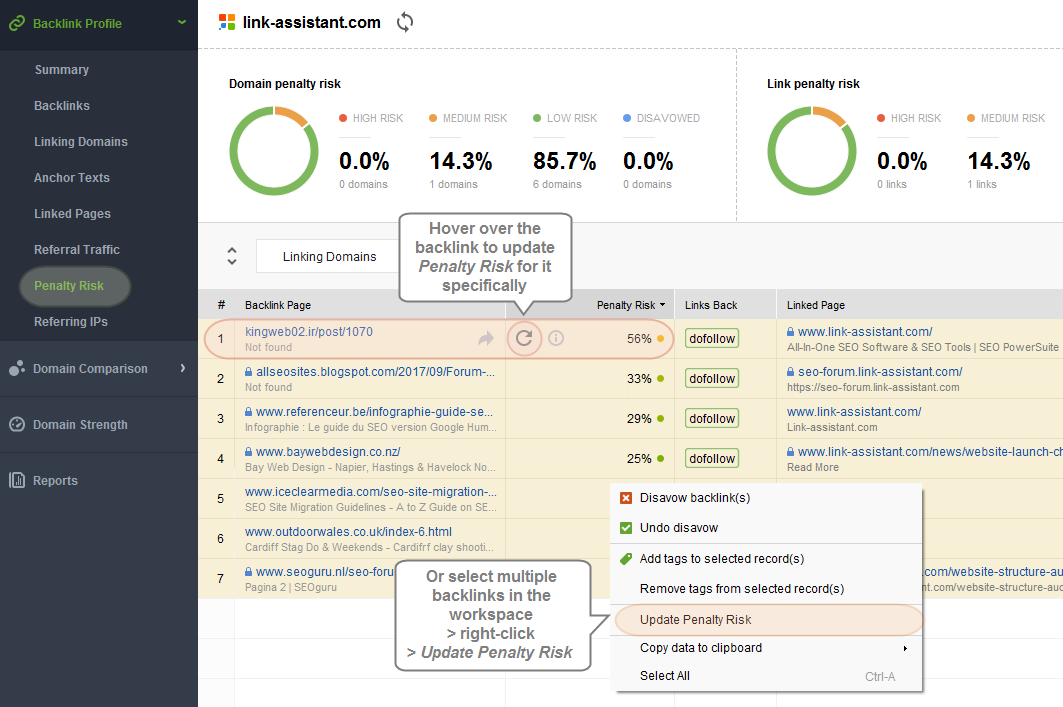 To see the detected Penalty Rick factors for any backlink, hover over the cell with the result and click on the info icon: you'll see a tooltip with the list of factors that affected the Penalty Risk value.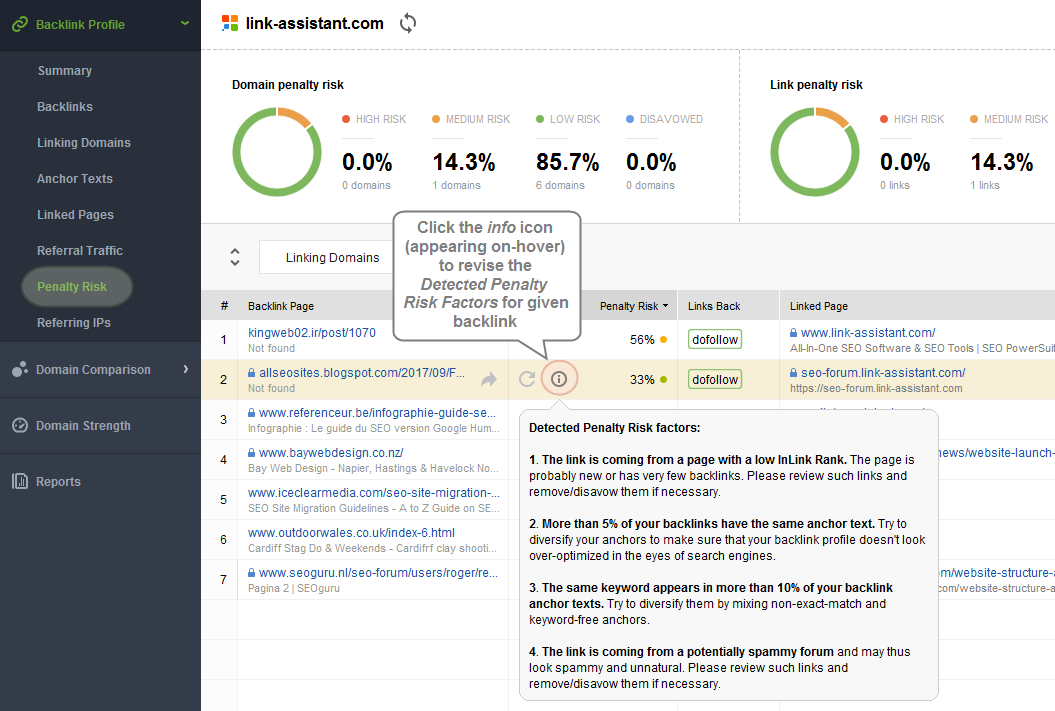 Now that you have the results, you might like to sort your links by Penalty Risk (to do that, simply click the header of the Penalty Risk column).
Links with a Penalty Risk value of 70 to 100% should be checked immediately – these are most likely to get your website penalized by Google.
A 30 to 70% risk would mean the link is potentially harmful and it's recommended that you take a closer look at it.
Links with a 0 to 30% Penalty Risk value are the ones with minimal penalty risk or none – those are safe to have in your link profile.
In case some of the backlinks in your profile turn out to be harmful or toxic, and you cannot take them down on your own by contacting the website owners, you may decide to disavow those with the help of Google Disavow tool. You can generate a ready-to-submit disavow file right in your SEO SpyGlass project.