Backlinks And Linking Domains
For in-depth analysis of your backlink profile, turn to Backlinks and Linking Domains modules under Backlink Profile in your SEO SpyGlass project.
In both modules you'll see the Summary widget showing the number of links / linking domains (except for lost or disavowed ones), a progress graph, and a link / domain type diagram. The widget can be hidden with the button below to maximize the workspace. The preferred statistical source for the widget will be the same as it's set for the Summary module, and can be changed anytime under Preferences > Project Preferences.
The workspaces in both modules are tables with the list of backlinks / linking domains and their characteristics in the columns.
Both worksapces also have a dropdown with the predefined filters to quickly sort the links / domains. In the Backlinks module, you can switch between all backlinks, new or lost ones, dofollow / nofollow, links from homepage, text / images links.
New Backlinks filter allows you to see the newly-found backlinks that were found for the first time with the most recent project rebuilt.
Lost Backlinks filter lets you sort out the backlinks that you've had in the project previously, but they weren't found with the most recent project rebuilt.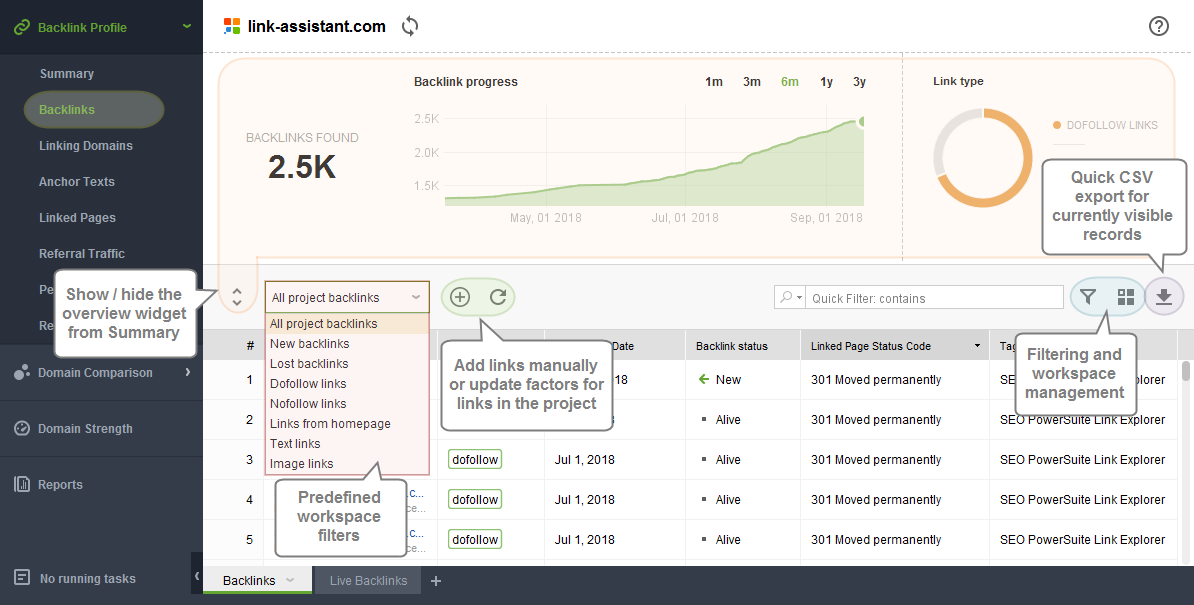 In the Linking Domains module you can quickly siwtch between all domains, new or lost ones, dofollow / nofollow or linking from homepage, and additionally set the program to show all TLDs or filter out any specific one.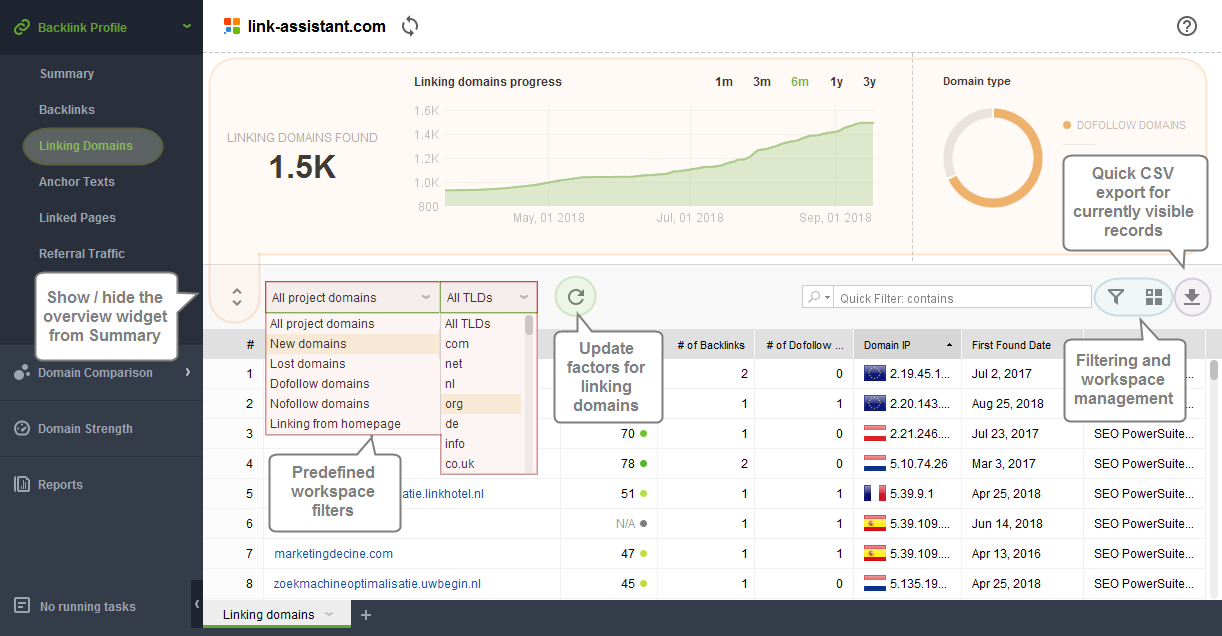 Both modules allow to quickly export the currently visible results into CSV (in Enterprise version) or copy the data from the workspace manually.
The workspaces in both are fully customizable and allow creating multiple tabs and adding / removing any columns to display all kinds of factors conveniently. Custom complex filters can be applied to any workspace tab.