Search Console / Google Analytics
Search Console method under Keyword Research in RankTracker allows you to gather the keywords from your Google accounts (both Search Console and Google Analytics). This is a method to use when doing research for your site, to harvest the organic keywords your site shows up for. The method won't do for competitors' research, as you'll need to connect the Google accounts associated with the project website.
To run the search, open your RankTracker project and navigate to the Keyword Research > Search Console section. If you haven't connected your Google accounts to the project, you'll need to do that first.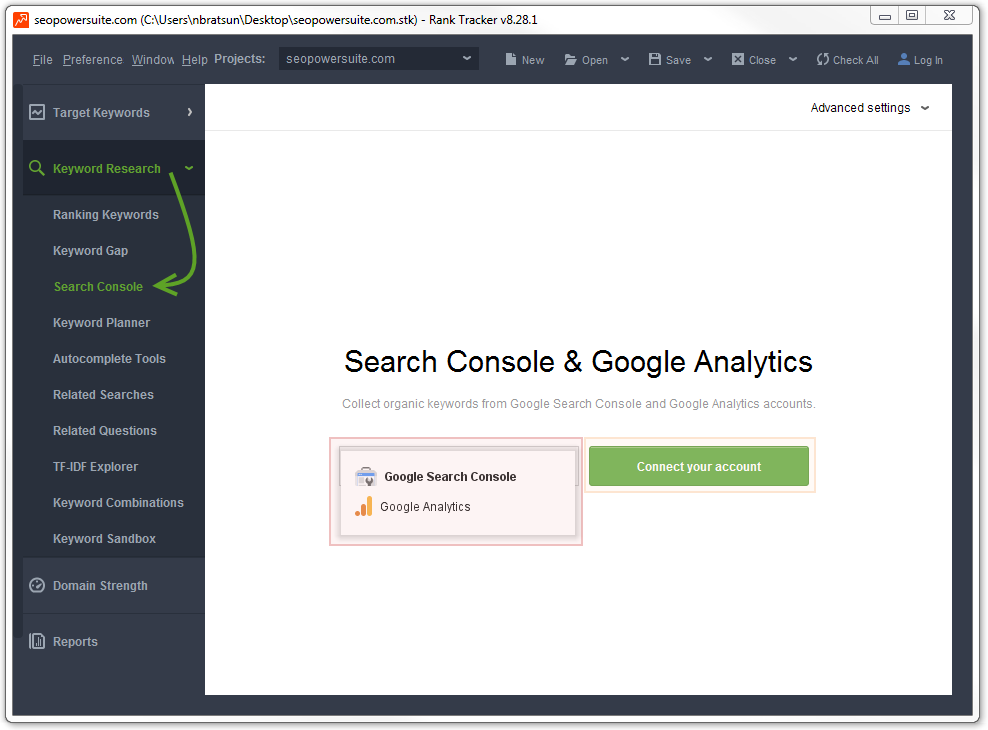 1. Connect your Google accounts
Choose either Search Console or Google Analytics as the source, and click to connect your account, then follow the pop-up wizard to enter your email address and the password: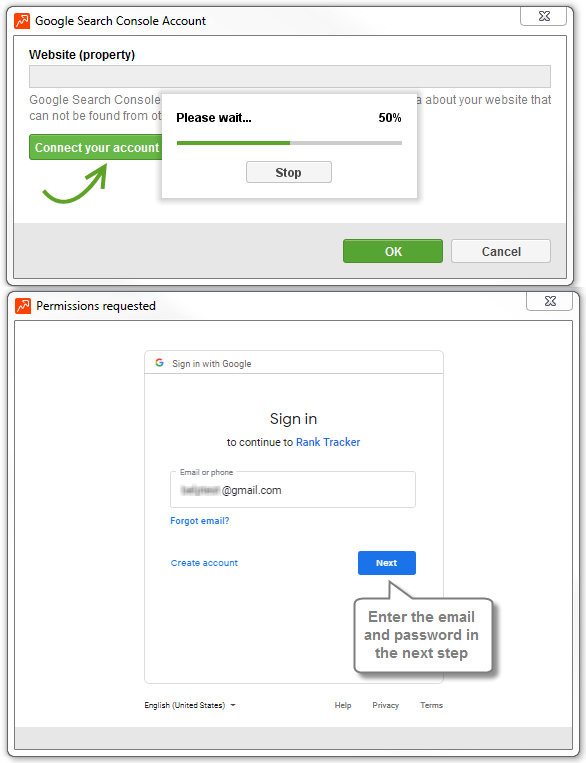 Make sure to allow access for RankTracker: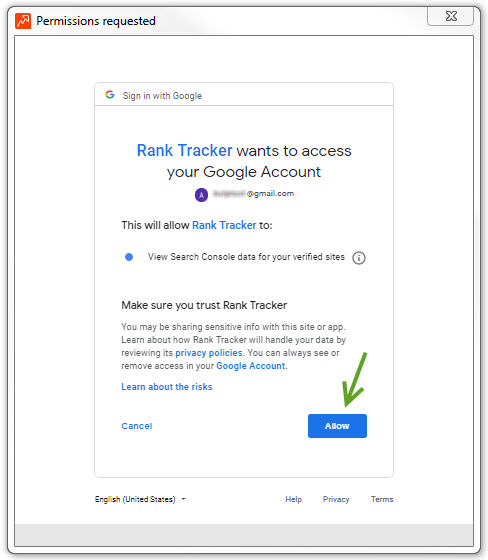 And choose the corresponding property from your account: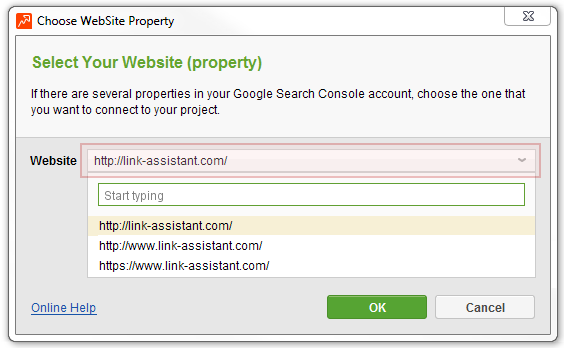 Hit OK, and the account settings will be saved for the given project under Preferences > Google Search Console or > Google Analytics menu.
2. Enter the URL that you would like to research and adjust the search settings
With Google Analytics, you can collect all the keywords from a certain website's property.
With Search Console, you can choose one of the available Search Modes:
Website: the results will include keywords that any of your pages rank for
Exact URL: enter the exact page URL to collect the keywords that specific page ranks for
URL contains mode allows to specify the term the ranking page URL must contain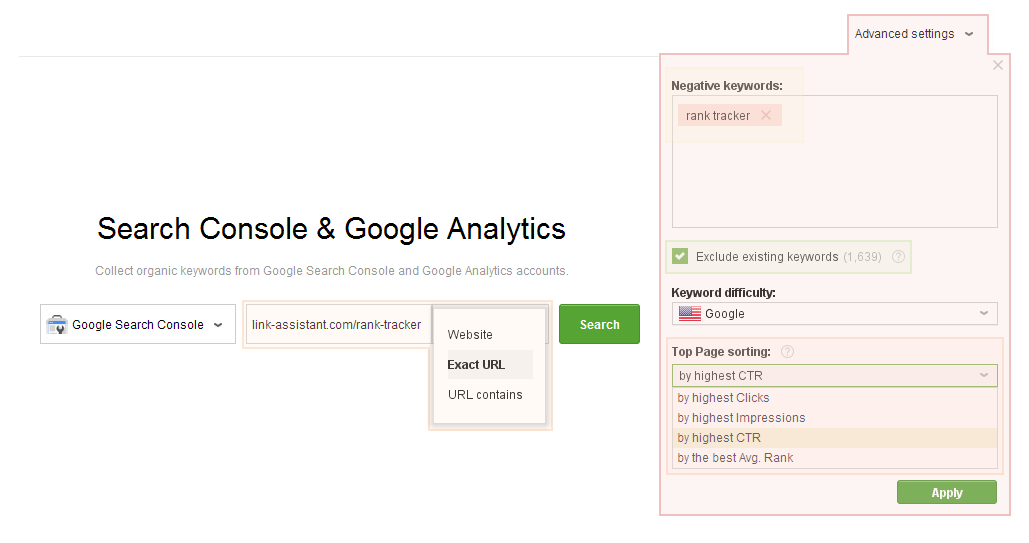 In the Advanced Settings menu, you can:
Enter negative keywords
Exclude keywords that are already in your project
Specify targeting settings for checking Keyword Difficulty
Choose the factor the Top Pages should be sorted by
3. Manage results
Once the search is finished, you will see a table with the list of found keywords. Depending on the source, you'll get a number of metrics along with the keywords:
From Search Console, you'll get the keywords along with the Avg. Rank, CTR, Clicks, Impressions, and Top Pages
For keywords from Google Analytics, RankTracker will gather Number of Searches, Competition, and other SEO/PPC metrics

You can manage the keywords through the context menu by selecting and right-clicking on them to:
Move keywords from Keyword Research to the Target Keywords module
Add tags
Remove keywords from the module
Set color markers
Copy the data to Clipboard
You can also sort the data in the workspace by setting up custom filters, and adjusting the list of visible columns (for GA); or quickly export the data to CSV.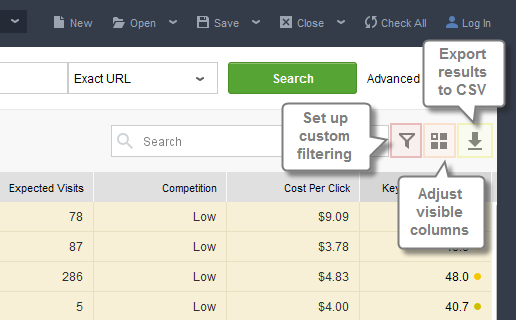 After you save and close the project, all the keywords left in the workspace will be automatically moved to Keyword Sandbox, allowing you to run a brand new search next time.