Track local rankings
Whenever possible, Google tends to offer the searchers goods and services located in their area. This means that the search results you get are likely to be cut out for your specific location. So the results people see when querying Google from different locations may vary significantly.
In Rank Tracker, you can run a search as if it was performed from the other location than your actual one (detected by your IP address). This lets you see the results exactly as they are seen by a searcher from any precise location - county, city or even neighborhood.
To start tracking precise local rankings you should customize the search engines in your project. To do so, go to 'Preferences > Preferred Search Engines' menu. Hover over your local Google on the right list and click the green Add Custom button.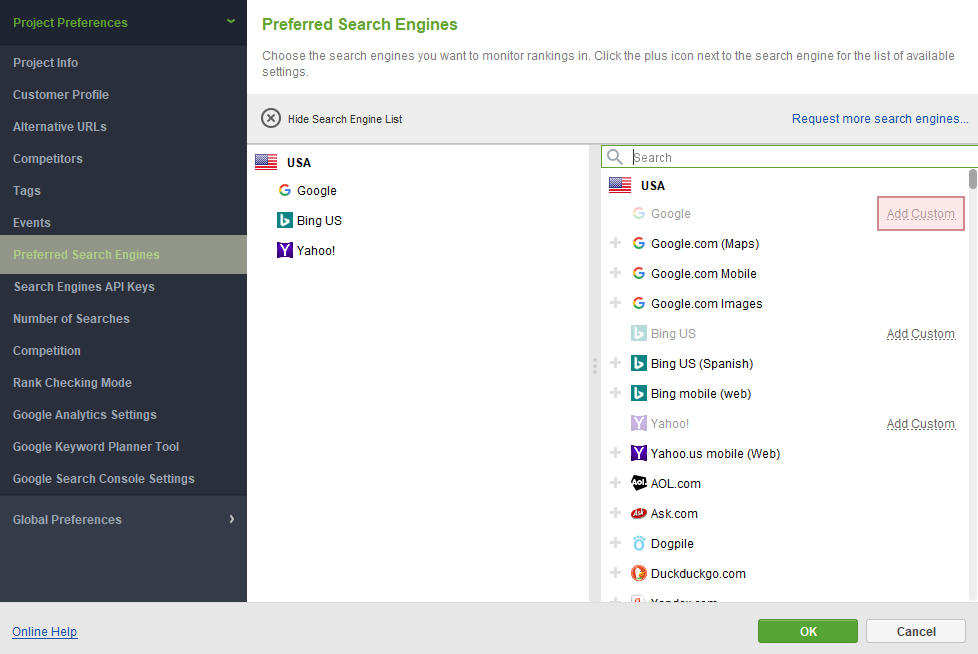 To parse the results exactly as they are seen from your target location, Rank Tracker will use geo-specific parameters added to search queries, so you have to set the Preferred Location (your target area). Then click Apply so that the location would be found on the map, and assign a short name for the new customized search engine for your convenience.
The other settings may be left as is - they mostly reflect highly specific settings a searcher may use in a browser.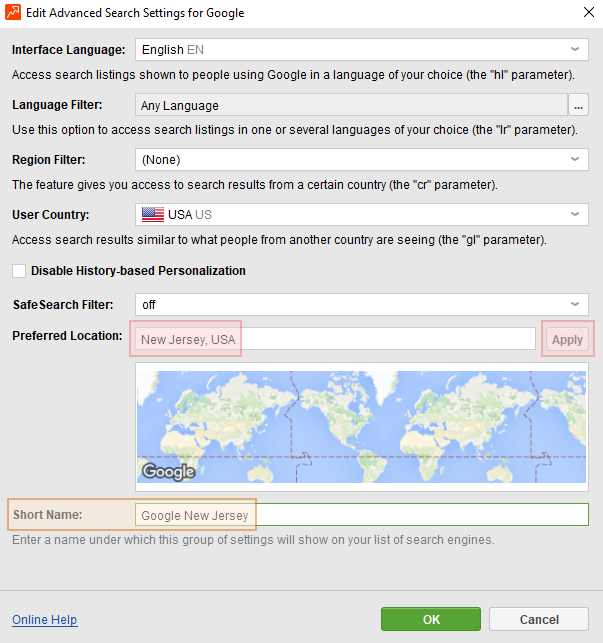 You can create multiple customized search engines to track multiple specific locations within the same city/country. All the search engines you create will appear on the list of your Preferred Search Engines set up for the project.
You can customize the search engines other than Google, depending on localization settings available on their sides.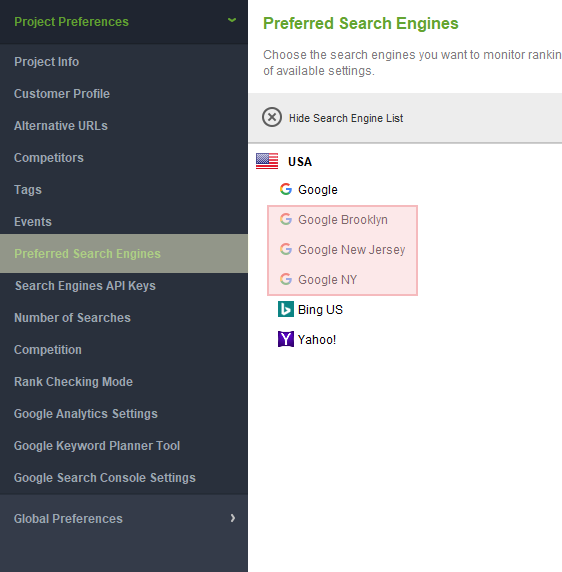 View your local rankings
Once you finish with the setup, check the rankings for your keywords in the newly created search engines. You'll find the local ranking results in the respective columns - they will show where the searchers from selected locations are finding your site.

If the columns are not visible in your workspace, right-click the header of any column and add them from the list on the left.
You can remove a localized search engine you've created at any time, or edit it to change its short name - simply hover over it in the Preferred Search Engines menu and click the pencil icon.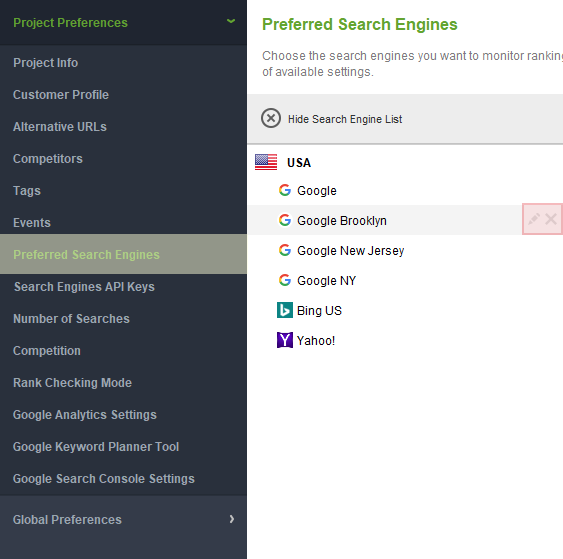 ---
Next steps: