How to enable custom geo location search?
Today, with sustainable development of search engines and the tendency to personalization of search results, they appear to be more and more based and highly depend on the geographical location of a user.
This is definitely good for the end user because it allows to get more relevant results, but this can bring some problems for SEO specialists, who wish to see how well they are ranking in different countries, regions and cities. Up to the present time this problem was solved mostly by using proxies: hiding your IP behind a proxy from that very country you wish to check your rankings in and thus get relevant results. But today you can get these results even easier thanks to the custom localized search engines in Rank Tracker, that allow you see the rankings exactly as they are seen by searchers from any precise location.
See the instructions below to learn how to configure and use this feature for Google,Yahoo, Bing and Yandex.
To enable this feature in Rank Tracker you just need to do the following:
Open your project in Rank Tracker and go to Preferences > Preferred Search Engines. Hover over your target search engine on the right list and click the green Add Custom button.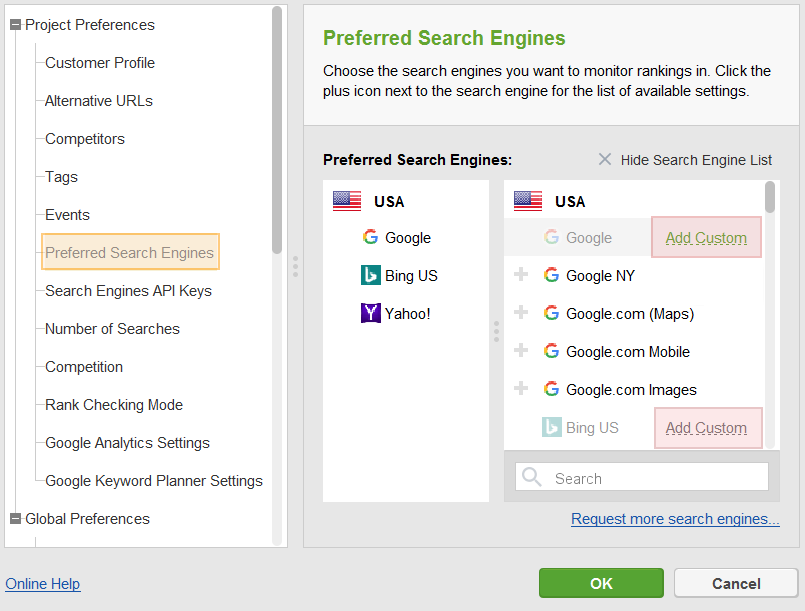 Google Advanced Search Settings
To check the exact results that a user sees in Google from your target location, Rank Tracker will use a geo-parameter added to each search query. So, you have to specify your target area (city / neighborhood / street / etc.) in the Preferred Location field. Click Apply, and the program will find the location on the map, then assign a Short Name for the new search engine for your convenience.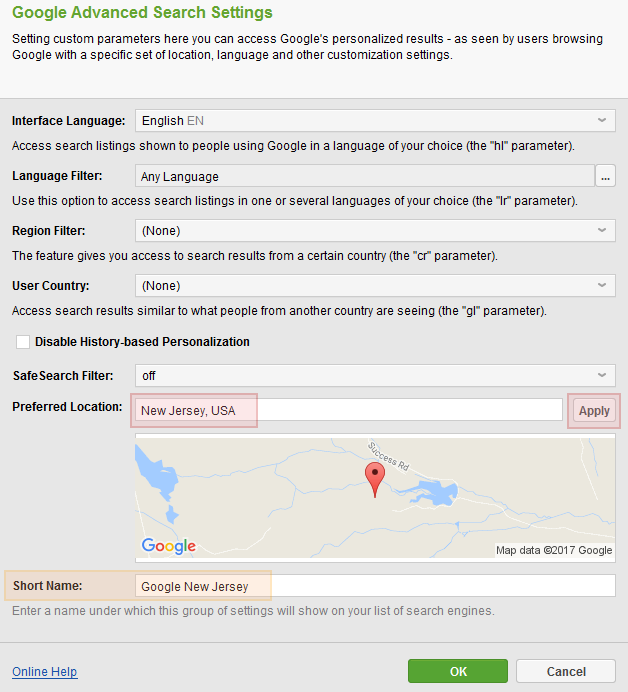 Tip: We do not recommend to change Region Filter, User Countly and Interface Language options. Simply leave them with default values if your aim is to get rankings as they are seen by a common user in the browser. These are advanced Google settings which are rarely used by average users when making a search in Google, thus if you apply any changes in these fields you will see the results which are not actually seen by average users.
Bing Advanced Search Settings
You can specify Advanced Search Settings for Bing setting the Interface Language and Language Filter.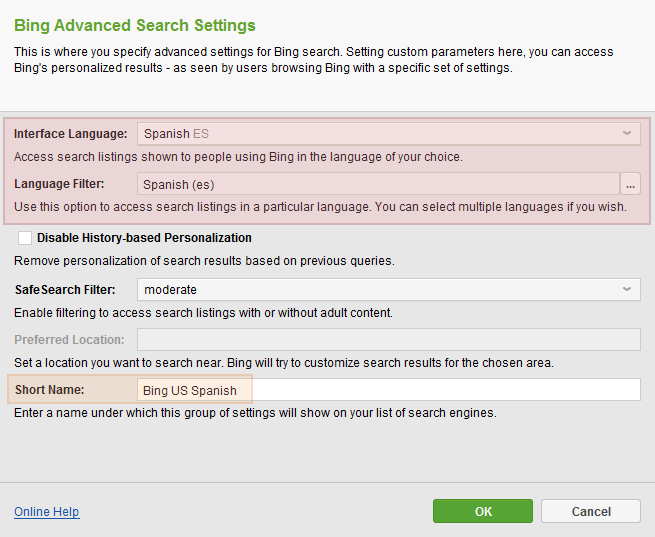 Yahoo Advanced Search Settings
You can set Rank Tracker to check the results from a specified country and select the language of the pages to search for in Yahoo.
Yandex Advanced Search Settings
For Yandex you can specify User's Location and the Region Filter.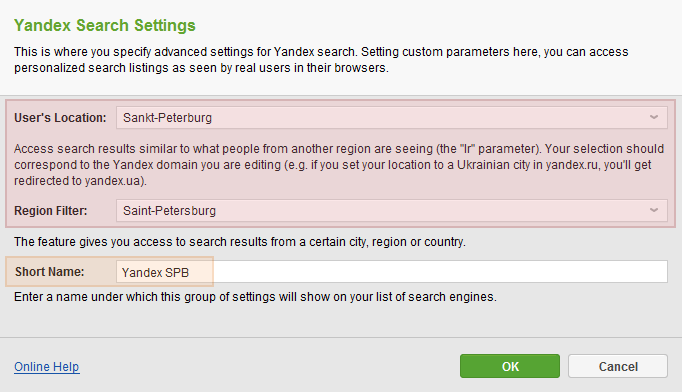 As soon as you have configured Advanced Search Settings for the search engines, you will see them added to the list of search engines in your project preferences.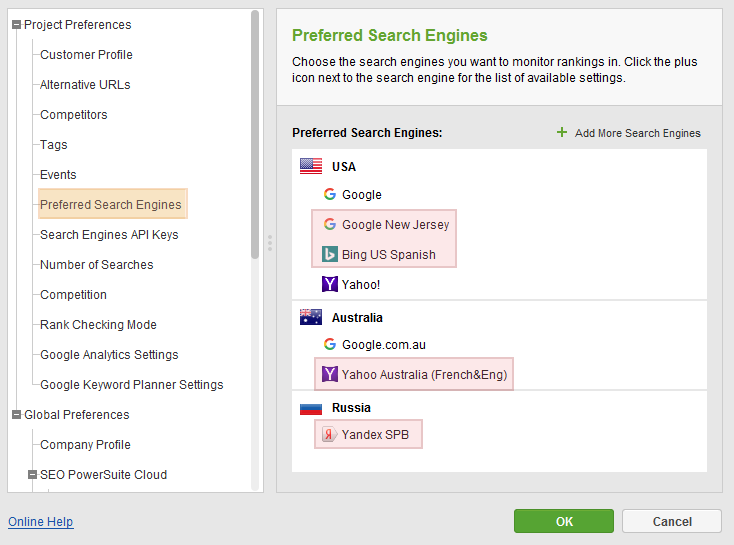 When ready, please added the column with the custom search engine to your current workspace. Learn how to do it here.
---
Posted by:
Created On: 15 November 2012 01:57 PM