How do I update my Facebook profile?
You'll need to log in to Facebook (or any other social media site) through a browser and make the changes from there. When done, please go to the Personas & Profiles tab in your BuzzBundle project, select the profile and click Edit Profile.
Use the green arrow button to upload the latest changes to your project.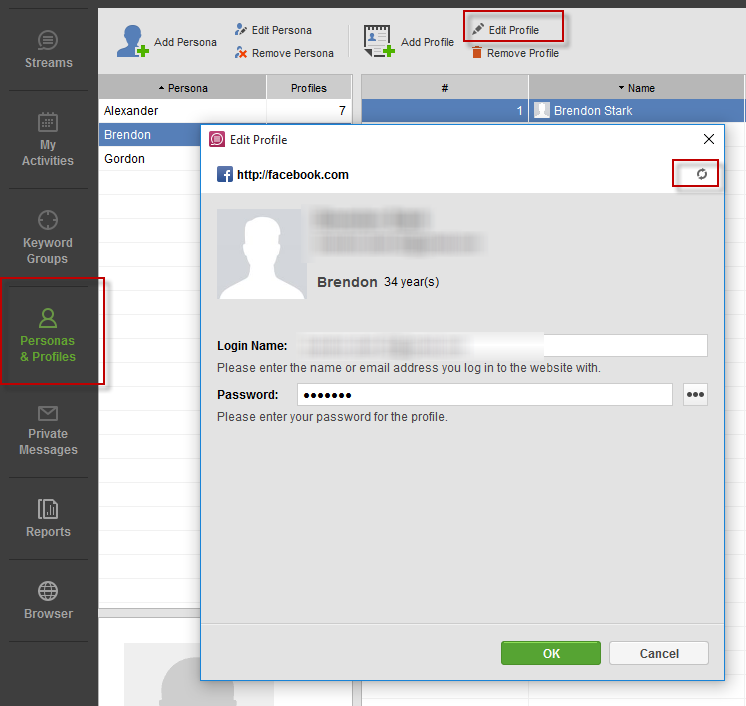 ---
Posted by:
Created On: 16 November 2012 06:37 PM