How do I update my Facebook profile?
You'll need to log in to Facebook (or any other social media site) through a browser and make the changes from there. When done, please go to the Personas & Profiles tab in your BuzzBundle project, select the profile and click Edit Profile.
Use the green arrow button to upload the latest changes to your project.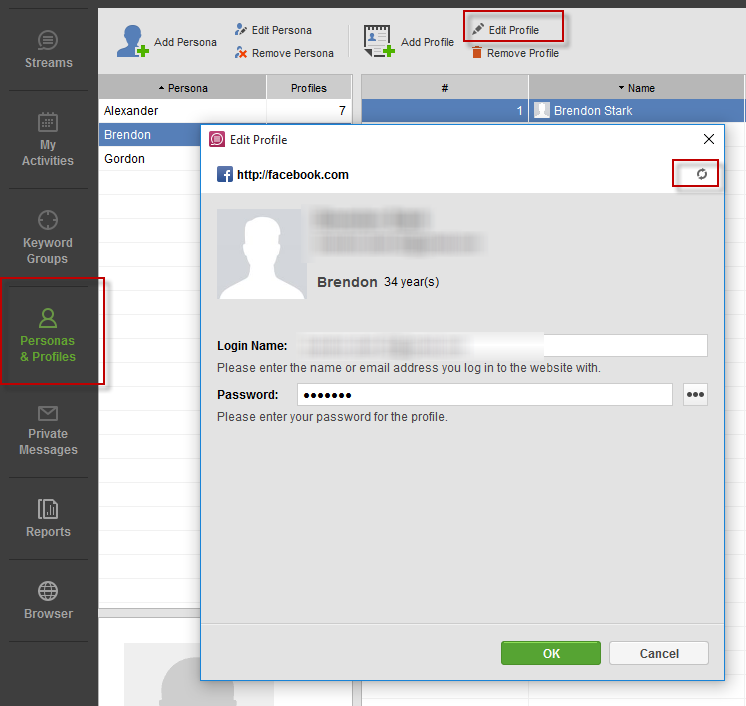 Later on you'll be able to work the other way round as well: edit your user details in the project and upload the changes to the website.
---
Posted by:
Created On: 16 November 2012 06:37 PM