What is tf-idf and how it may help to determine important words?
What is TF-IDF?
TF-IDF is a short term for the term frequency-inverse document frequency formula that aims to define the importance of a keyword or phrase within a document or a web page.
Term Frequency (TF), as implied by the name, indicates the frequency of a specific term within a document. It can be calculated by dividing the number of times the keyword is used in a document by the total number of words within the same document.
Inverse document frequency(IDF) shows how frequently a keyword is used within a collection of documents. This is a corrective metric that aims to level down the importance of articles and various function words and to give more prominence to meaningful words.
The product of these two metrics is the TF-IDF formula that indicates the relevance of a keyword to the document. This formula is widely used by search engines to determine the corpus of web-pages that are relevant to a search query. The larger is the TF-IDF value - the more relevant (important) is the keyword to the document.
Where can I find IT-IDF in WebSite Auditor?
WebSite Auditor uses the TF*IDF formula to help you determine the level of importance and relevance of your keywords to the analyzed pages. The software collects top competitors for your keywords and compares their IT-IDF stats with the stats of your web-page.
The results of this analysis can be found under the Content Analysis - TF-IDF section: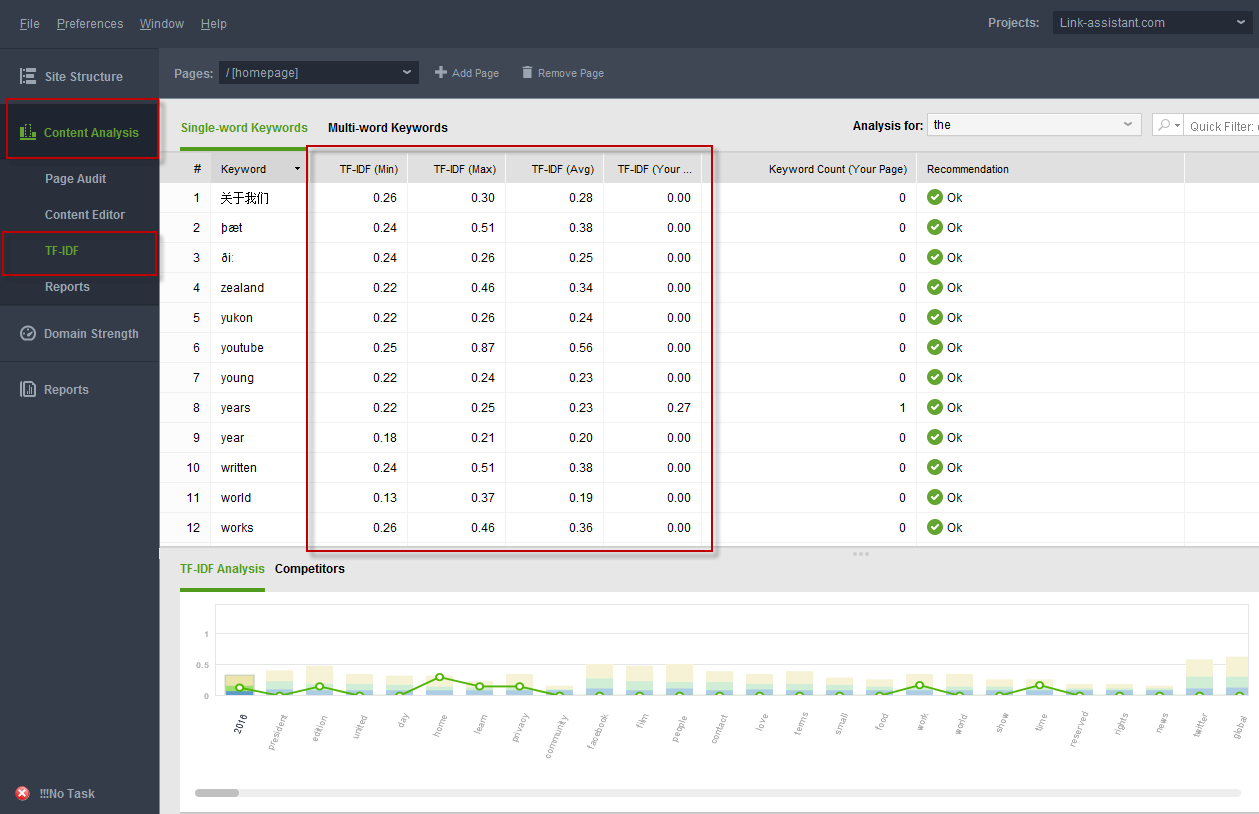 The section includes the following columns for your reference:
TF-IDF(min) - minimal competition TF-IDF value for the listed words.
TF-IDF(max) - maximum competition TF-IDF value for the listed words.
TF-IDF(Avg) - average competition TF-IDF value for the listed words.
TF-IDF(your page) - the TF-IDF value of the listed keywords for your page.
WebSite Auditor also calculates TF-IDF stats for each page element, such as title, meta description, body, H1-H6 tags, anchor texts etc. These results are provided under the Content Analysis - Page Audit section.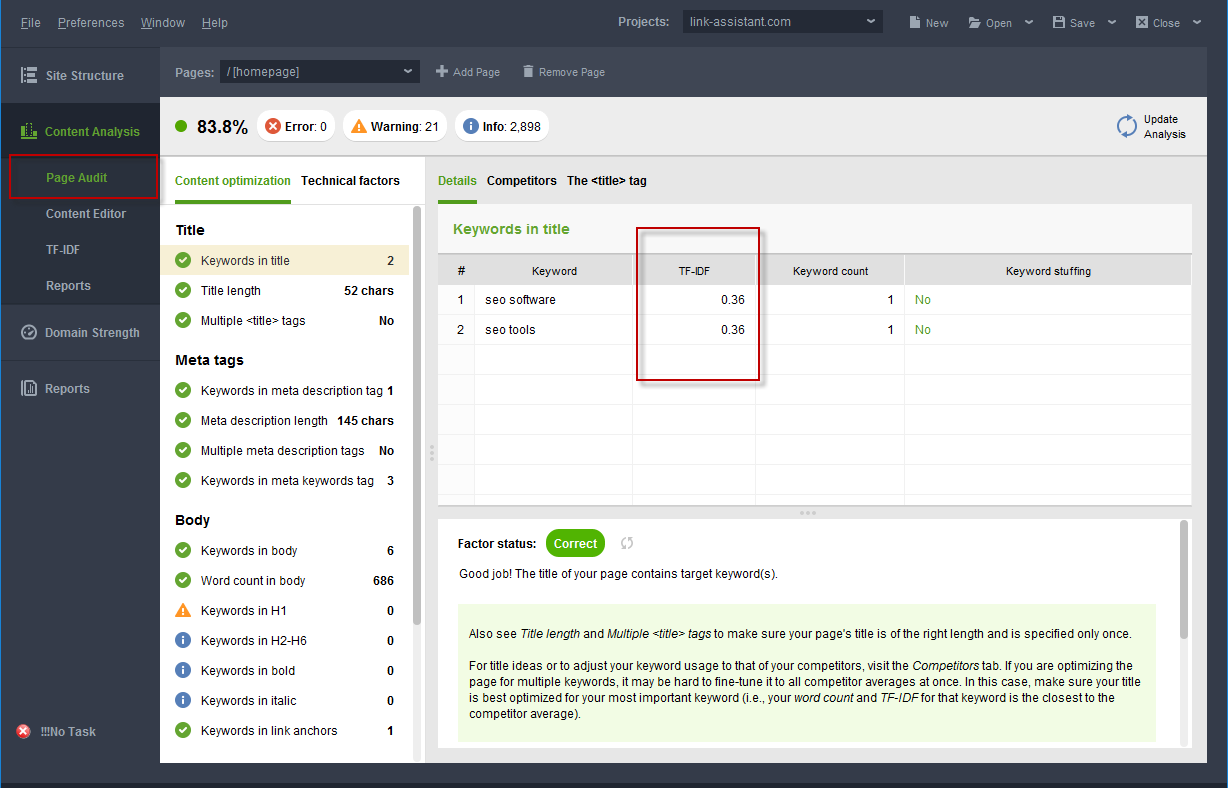 You may go down the list of page factors to check the TF-IDF values to make sure that your keywords have enough weight for each page element.
---
Posted by: Alexander, SEO PowerSuite
Created On: 03 April 2017 04:18 PM