How do I change my brand keywords?
It's essential to use your brand keywords while your searches for buzz. You can create/edit a keyword group consisting of your brand keywords and required terms in the Keyword Groups section. Note that each keyword group consists of 10 keywords. There are no limits for the number of keyword groups, though.
After you introduced changes and edited any of your existing keywords or added a new keyword group – BuzzBundle will find posts automatically. In future when you need the streams to be updated - just press the Find Buzz button.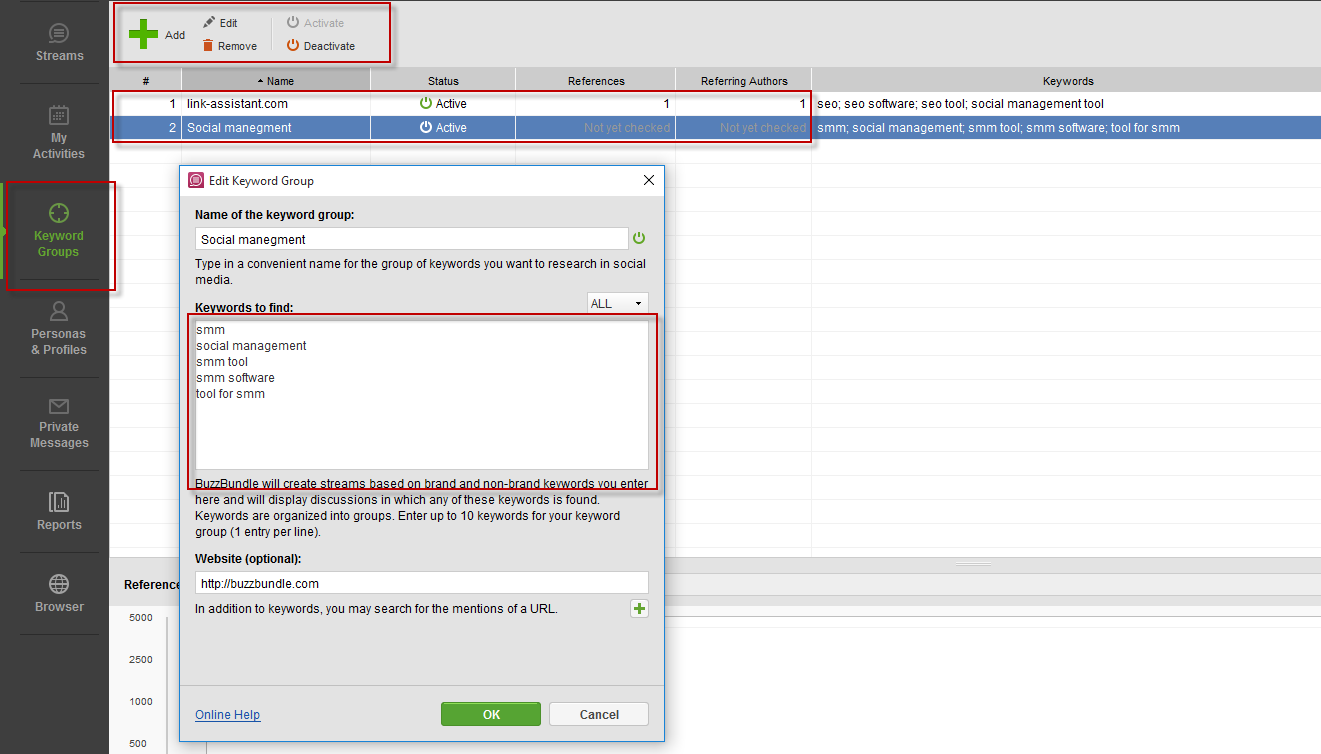 ---
Posted by:
Created On: 06 November 2012 08:03 PM