Can I schedule posts?
Yes. You can schedule any of your posts, comments or replies (please read this post for the list of sites covered).
Open the Streams tab in your BuzzBundle project.
Click Add Post to start a new dialogue or click Reply (Comment) under a dialogue of your choice.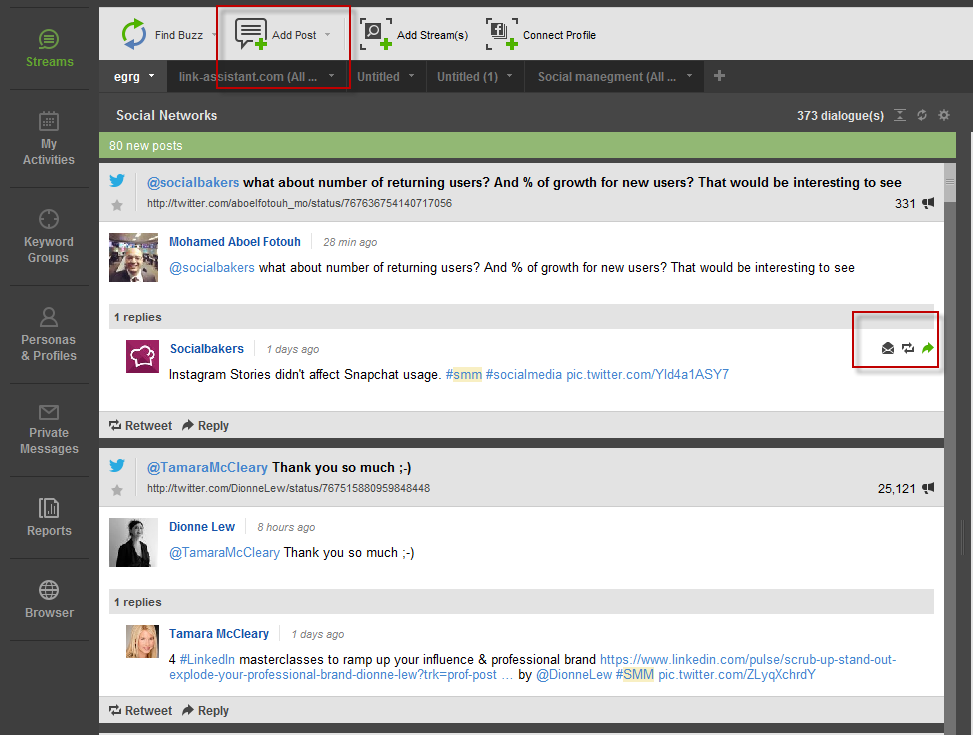 Enable 'Schedule submission' checkbox at the bottom of the window.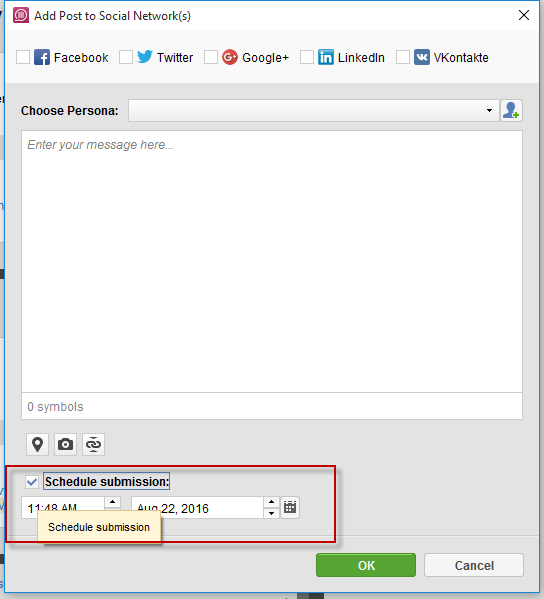 Specify when the post should appear on the chosen site(s).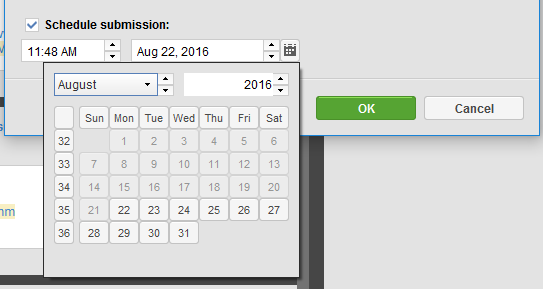 Fill out the rest of the fields as appropriate. Click OK when done.
Please note that the project needs to stay open at the time the scheduled post is due.
Switch to the My Activities section to see all of your posts/comments/replies pending submission. To change or cancel a scheduled post, point your mouse to its upper-right corner and choose a suitable option.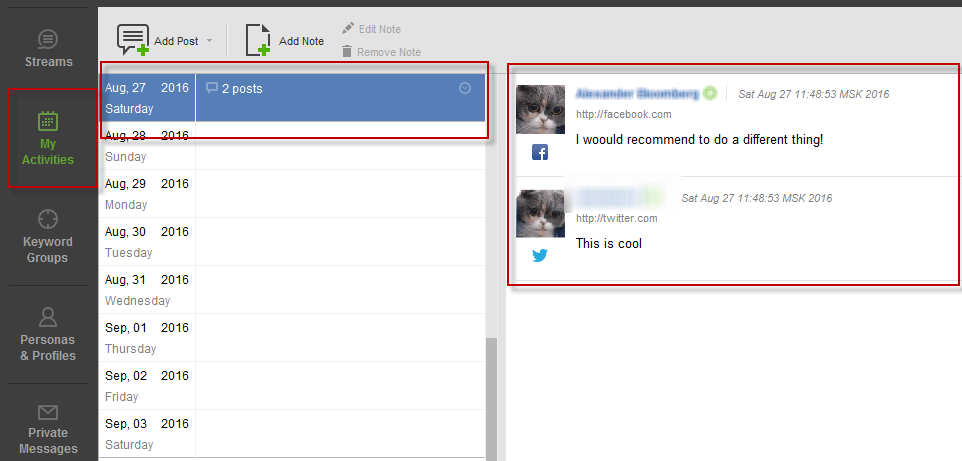 ---
Posted by:
Created On: 09 November 2012 03:24 PM