How do I send a message from BuzzBundle?
Depends on what kind of message it is: a new thread/discussion, reaction to an existing dialogue or a personal message to a user.
Start new public discussions
BuzzBundle lets you create new posts on 2 types of sites:
Click Add Post on the main toolbar to access the feature.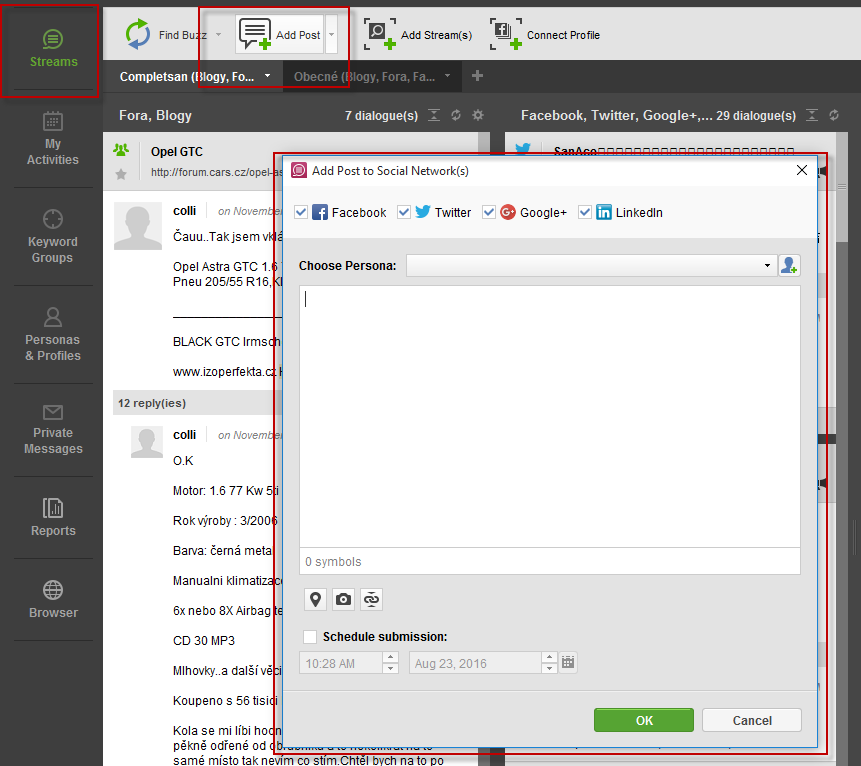 You can submit news and announcements to multiple social media sites in one click this way. Right now there is Facebook, Twitter, Google+, and LinkedIn.
React to existing discussions
You can contribute to ongoing discussions of your brand and competitors that BuzzBundle has found. The choice of available options varies depending on the website and the current state of discussion (open/resolved).

Send a private message
On some websites, you can contact selected users directly. You'll see an envelope icon whenever the option is available.

Personal messages are delivered straight away. Public posts can be scheduled for submission and published at a time you specify.
You can manage your personal messages in the Private Messages section. Just press Get Messages to download all the personal messages from your social accounts.
To reply to a message, select it and press Send Message.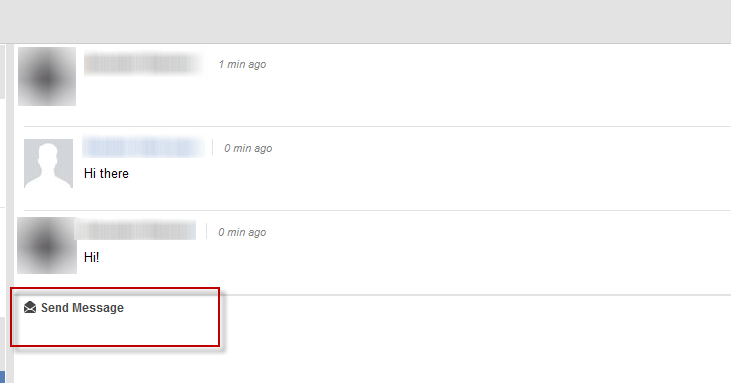 ---
Posted by:
Created On: 12 November 2012 07:09 PM