How do I work with keyword groups?
With BuzzBundle, you can monitor up to 10 groups of keywords. To create a new keyword group, you need to go to the Keyword Groups section and press Add. Each group can contain a maximum of 10 keywords that you can associate with a website.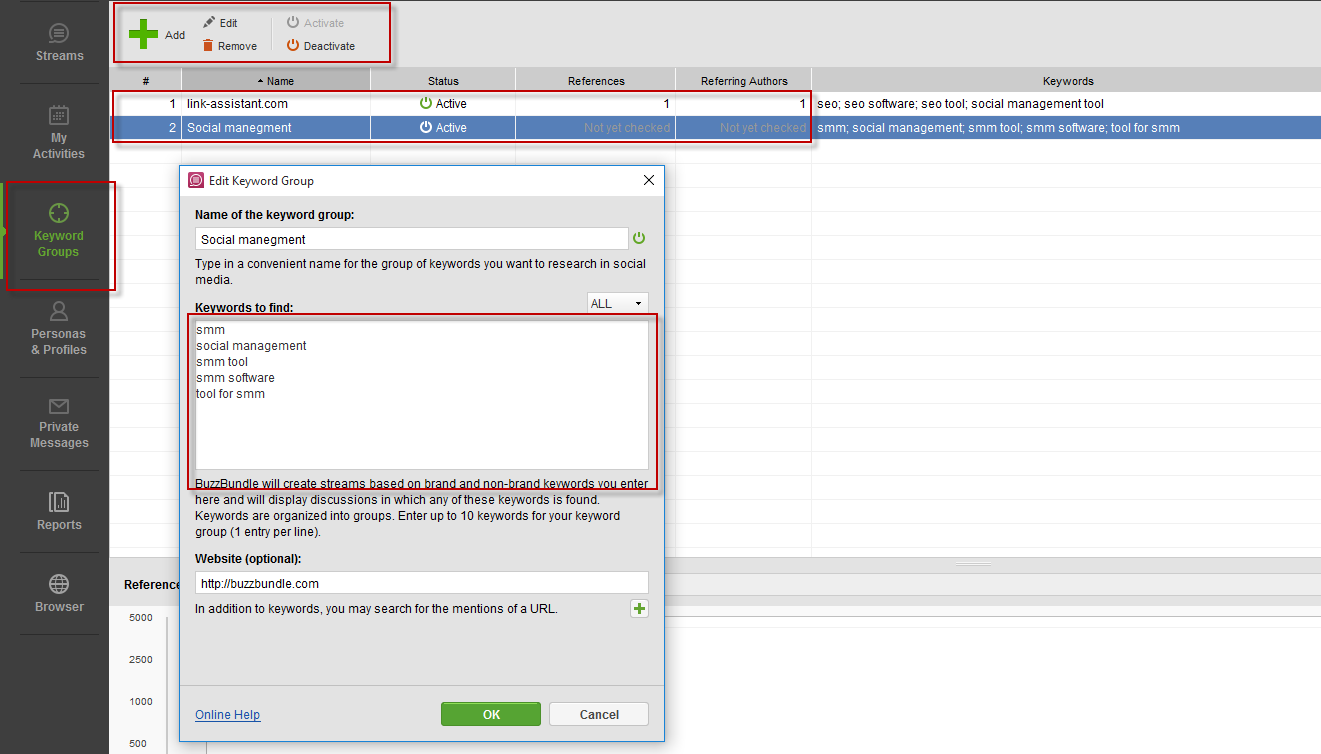 Later, you can double-click any keyword group and enter up to 10 additional URLs to it. You can also specify the preferred language of the buzz: this will work for Facebook, LinkedIn, most forums and blogs.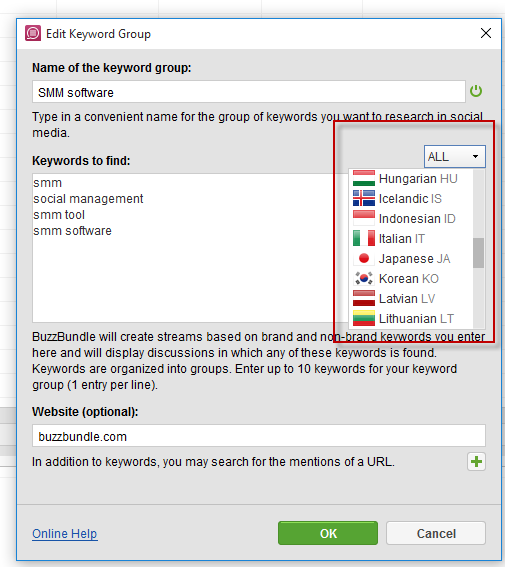 Every time you press Find Buzz, the application searches for all mentions of the specified keywords and/or website(s). For each group, a separate tab is created in the Streams section. Inside a tab all related buzz for a given keyword group is organized in streams.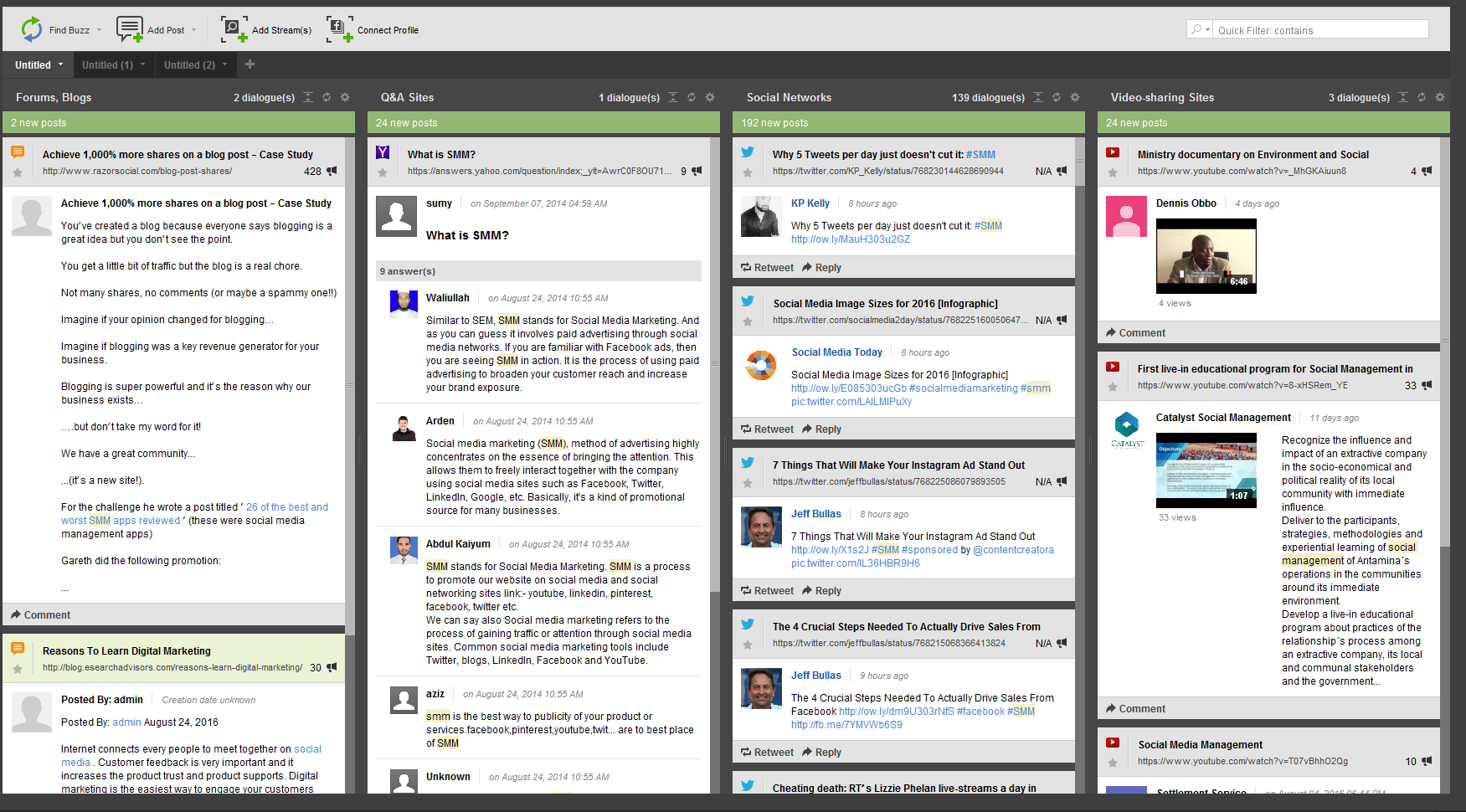 ---
Posted by:
Created On: 01 April 2013 06:47 PM